Arabian Horse Times and Jeff Wallace European Summer Tour of 2015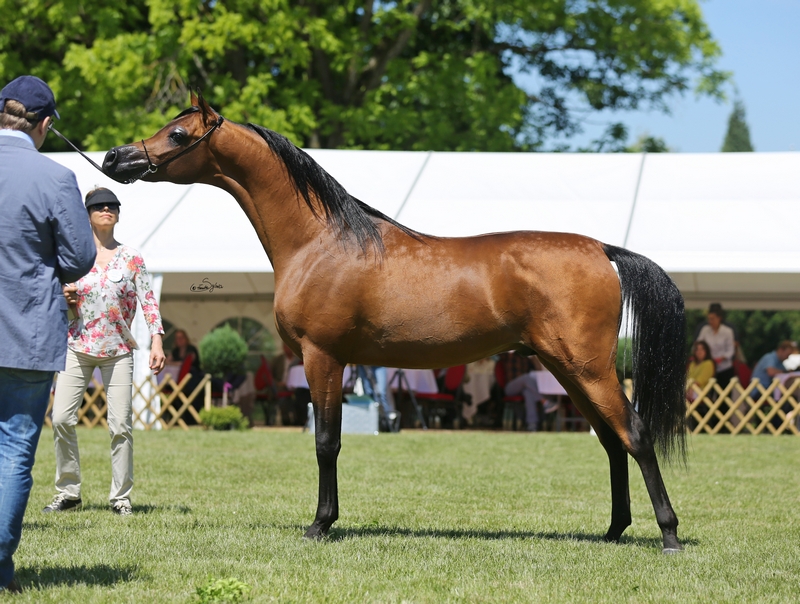 Morion dazzled the crowd with his composed and elegant beauty. He is maturing beautifully so far. Morion had no rivals in Bialka, let's just say. His glistening bay color reminded me of that of Thoroughbred great Riva Ridge and his breed type and head type of his tail female line root mare Mitra by Celebes. It was in the 1980's that I saw Mitra inside her home of Michalow and I am amazed to see the same head and gorgeous set of eyes some 30 years later on her great-great-great grandson. Polish breeding at its very finest. Morion is steeped in many lines to Kuhailan Haifi and the also Kuhailan sire line of Bairactar with a dash of Nazeer and *Mirage, just the right amount of two very valuable outcross lines. e is poised for an amazingly interesting future with already the perfect present and past.
What's next? Whatever he wants, I am certain.
—Jeff Wallace for AHT Abroad