Arabian Horse Times and Jeff Wallace European Summer Tour of 2015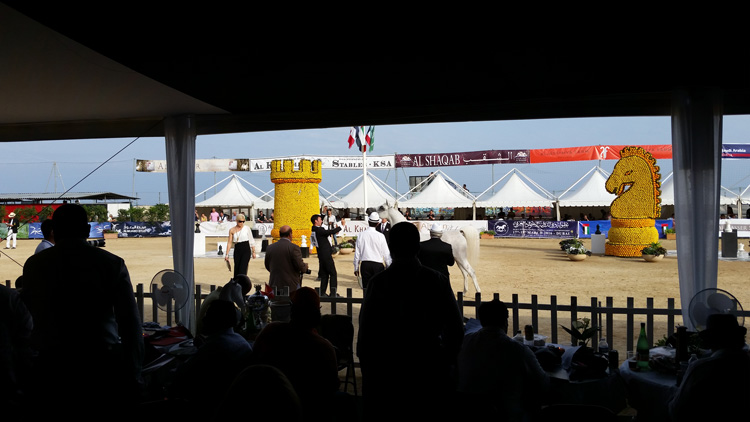 Tom Schoukens presents the gorgeous Al Zobair entry in the aged mare class perfectly. This is Salwa Al Zobair by Marajj and from the stunning Michalow-bred daughter of legendary *Eukaliptus, Esklawa to E Line root mare Eskapada by *Naborr.
Then came Giacomo Capacci with the Athbah entry Pernila by Gazal Al Shaqab and also from a *Eukaliptus daughter, this time Pepesza. Glorious front end.
Then came Norma and Rod!
Still to come is Eagleridge Passionata and Frank Sponle for Ajman Stud…..
Stay tuned for all my weekend updates!
—Jeff Wallace for AHT Abroad