Arabian Horse Times and Jeff Wallace European Summer Tour of 2015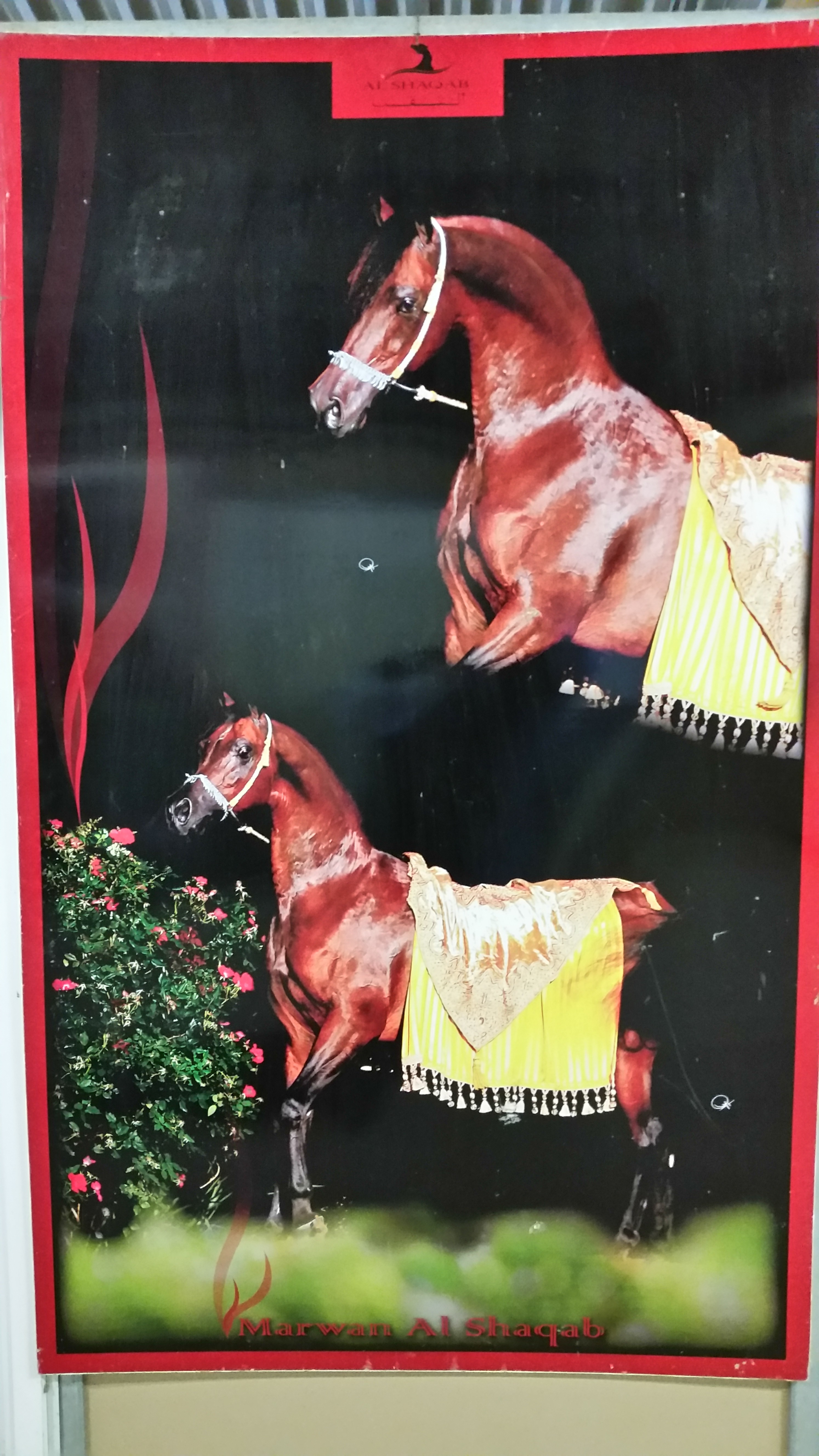 From a "Marwan Menton" to a Legendary Presentation of The King himself at Giacomo Capacci Arabians yesterday, Marwan is beyond Mighty.
It was a pleasure to see him along with his Father and his soon to be legendary sons.
This was hanging beautifully and subtly on the wall in Giacomo's barn. It stopped me in my tracks. Kudos to Al Shaqab for the graceful and gorgeous layer of Marwan over our beloved breed.
—Jeff Wallace for AHT Abroad