Arabian Horse Times and Jeff Wallace European Summer Tour of 2015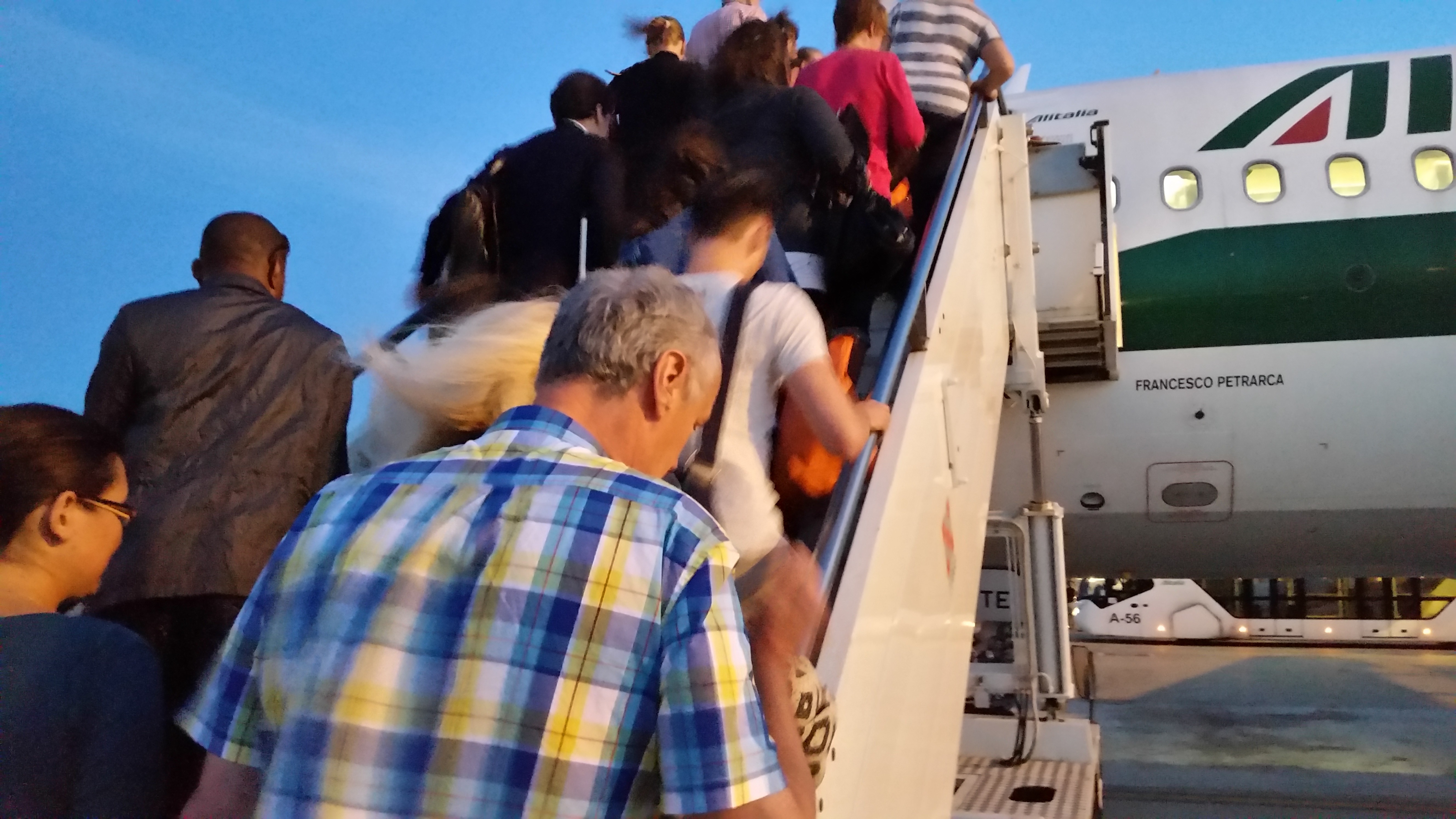 I am standing behind Lara Ames, Christine Jamar and her husband, boarding the plane in Rome and heading to Brussels.
Italy is simply amazing in so many ways……Just like the Arabian horse.
I can't get Salwa Al Zobair out of my mind. It was thirty years ago, this year, that I saw her dam, the stunning E Line *Eukaliptus daughter, Esklawa on her dam's side. I was also able to see Esklawa again this year at Alzobair. Salwa looked beautiful in Menton and is a testament to good breeding and management. Yes, of course she is grey!
—Jeff Wallace for AHT Abroad