Arabian Horse Times and Jeff Wallace European Summer Tour of 2015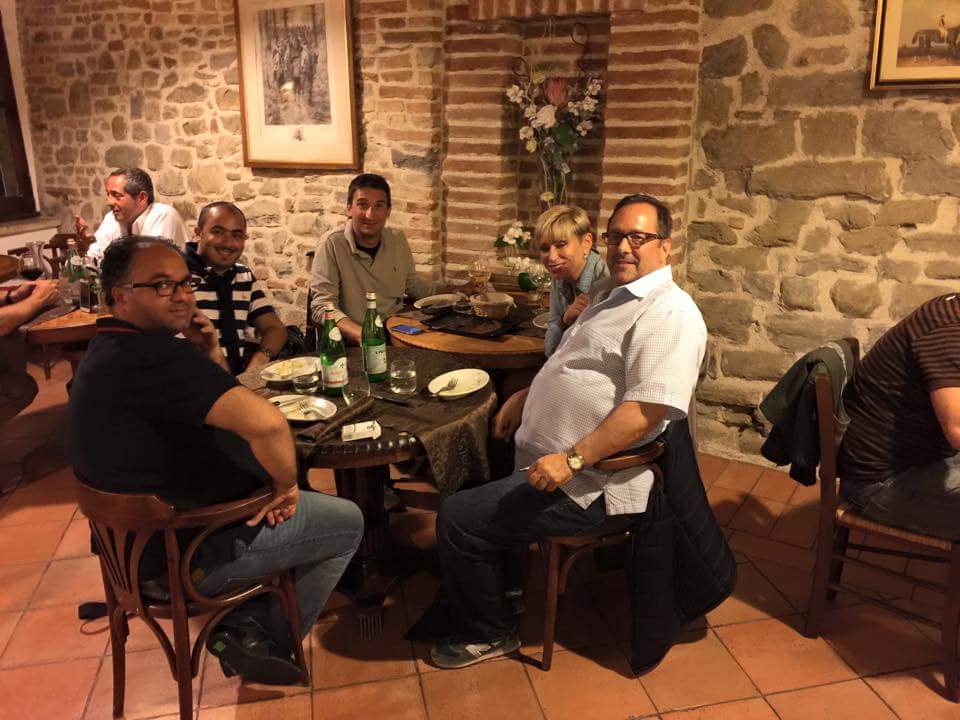 After arriving Tuesday evening in the small village where Paolo Cappecci and his family reside as well as where his new farm is located – Paolo and his two charming clients took us to a wonderful Italian restaurant nearby. As you can see I thoroughly enjoyed the sizzling meats with olive oil and salt n pepper and the scrambled egg casserole as well as the dessert of panne cotta. Paolo and company were amazing hosts and the visit to his new farm the following morning was wonderful. His wife melted my heart, so very accommodating and beautiful. We had the most interesting conversation about passion and breeding Arabian horses with Woody and his equally beautiful and charming girlfriend, Noemie Zeller.
Then onto the party of Giacomo Capacci Arabians Wednesday afternoon…..
—Jeff Wallace for AHT Abroad