Arabian Horse Times and Jeff Wallace European Summer Tour of 2015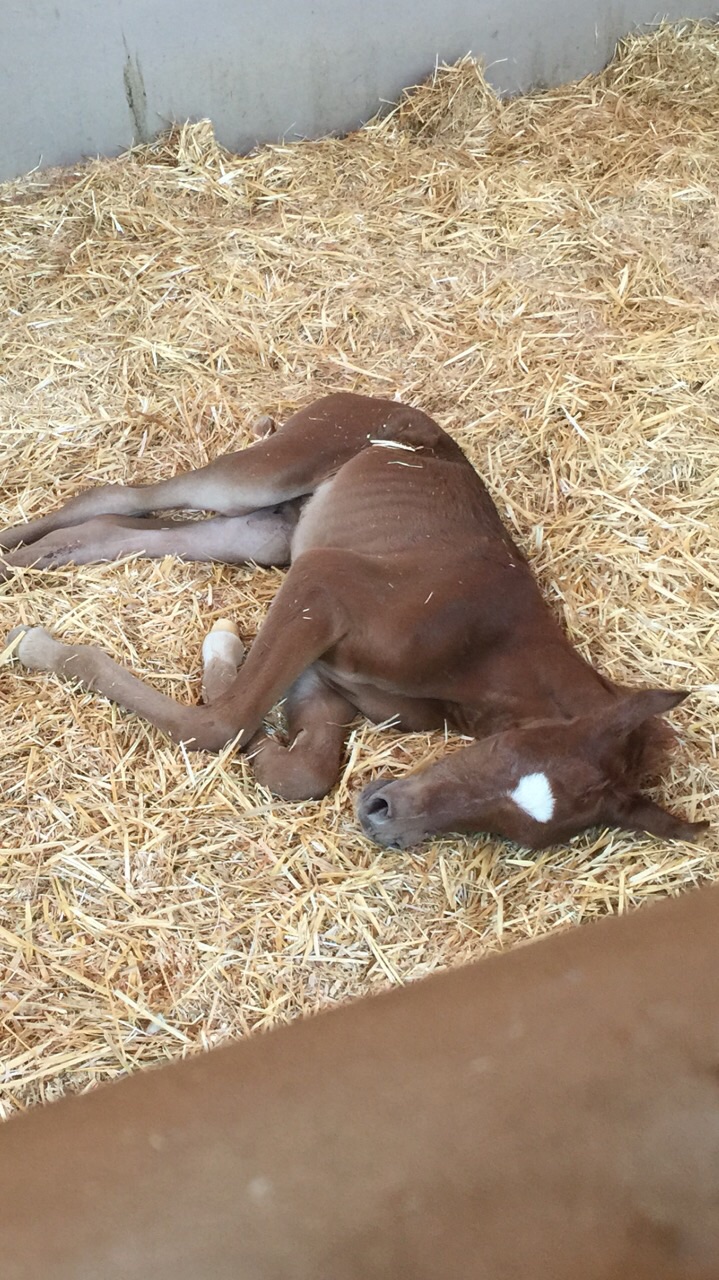 After seeing the dazzling bay Eks Alihandro earlier this week at Giacomo Capacci Arabians in Italy, I received today this photograph from my friend and neighbor Erin Naas, taken of her new chestnut Alihandro filly from her *Sanadik El Shaklan and *Bask++ bred mare. Erin said the filly is a stylish and beautiful little thing that belongs to Erin and partner Billa Sandhu.
Congratulations to ALL involved and to Prince Abdul Aziz and Ward Bemong of Athbah Stud as well.
—Jeff Wallace for AHT Abroad