Arabian Horse Times and Jeff Wallace European Summer Tour of 2015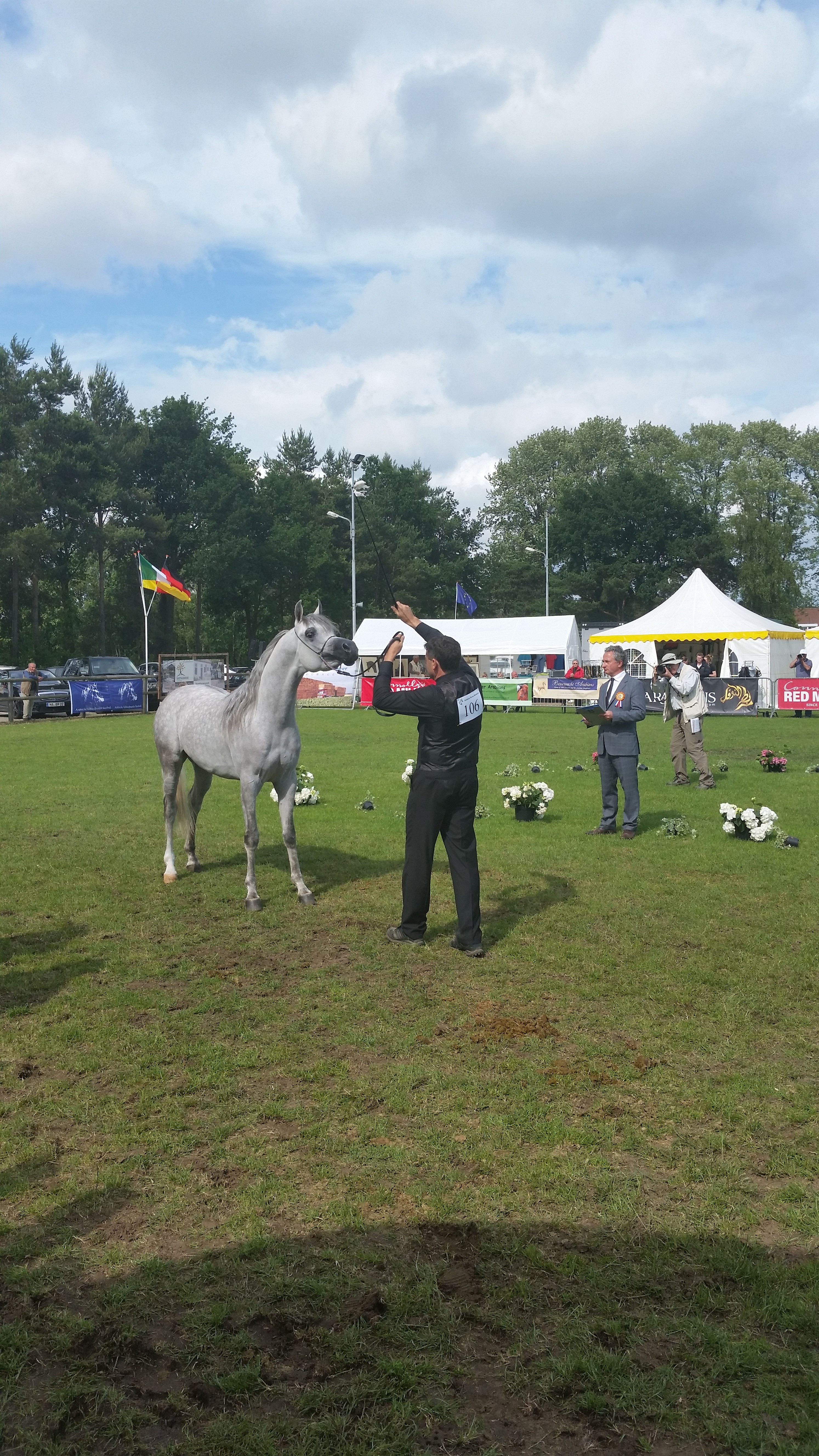 Today in The Netherlands – 4 to 6 yr old stallion class – A beautiful entry.
Mahder El Jamal
(Nader El Jamal by Ansata Sinan to Thee Desperado and *Magidaa x Mahity El Jamaal by Dakar El Jamaal to Ruminaja Ali to Ferseyn to Skowronek to *Menes to Arax to Amurath Sahib)
grey stallion – born in 2011
Bred and Owned by J. Mattens of Belgium
Perfectly presented by Frank Spoenle
What a gloriously beautiful young grey stud with a pedigree drenched in perfect type and overall near-perfect structure.
Mr Mattens owned the exquisite Aldara by *Probat and from the Polish National Champion Mare *Arra by *Bandos to Arfa – sister to Bandola and *Bask++. Aldara, years ago, enjoyed the title of Aachen Champion Mare. Mahity, dam to Mahder, is also a gorgeous Arabian mare in the color bay.
—Jeff Wallace for AHT Abroad