Arabian Horse Times and Jeff Wallace European Summer Tour of 2015 – Holland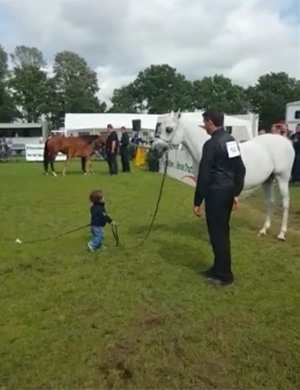 A handsome new European trainer emerged this weekend in Holland. Young Master Spoenle took matters into his own hands quite well and showed the world just what he is made of.
Like AHT, Francesco Spoenle says he too will be Global in just a very short time.
Watch out Sandro, Dagmar and Giacomo……
—Jeff Wallace for AHT Abroad