Arabian Horse Times and Jeff Wallace European Summer Tour of 2015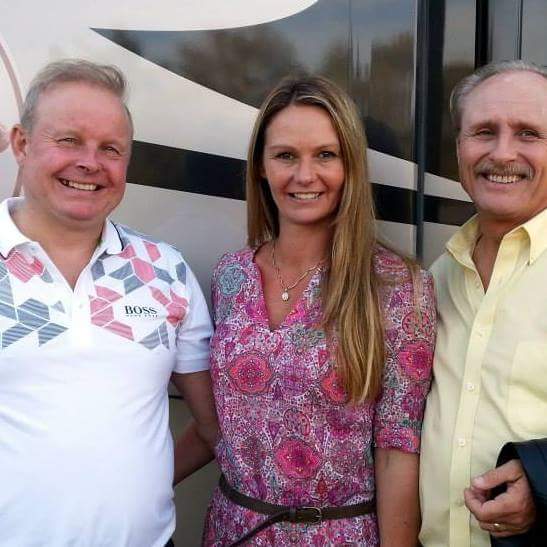 The Swaenepoel's with their longtime American friend Bob Boggs.
They share many many memories I am certain from past Aachen shows alone but it is the breeding sensation and handsome bay Stud horse Psytadel that Bob and Family bred that is very special.
The world of Arabian horses is as much about people as it is about horses.
—Jeff Wallace for AHT Abroad