Arabian Horse Times and Jeff Wallace European Summer Tour of 2015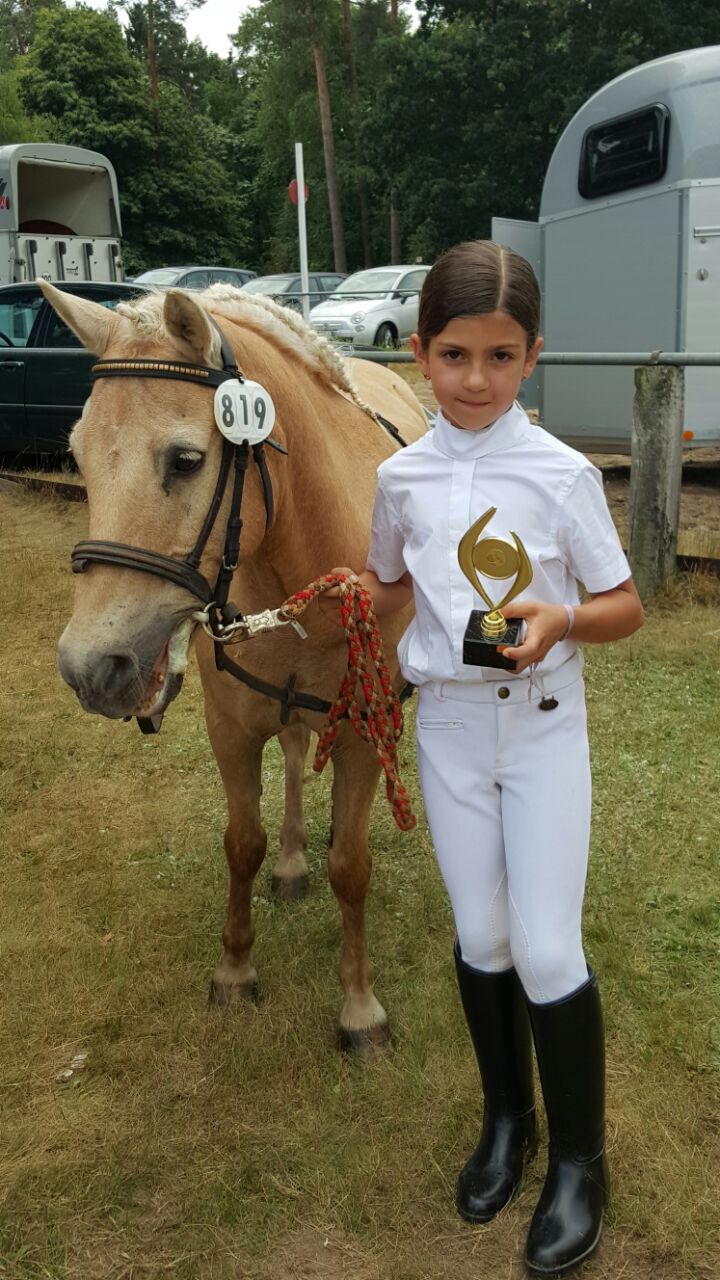 Today, in the heart of Geldern, Virginia Spoenle won her very first riding competition, pictured here. Both parents and even some extended family present, no doubt.
Virginia also brought home a new pony by the name of Sanito, who came with his blanket, saddle and even his brushes. He comes from a very good family. Let's just call this a young girl's dream day.
Congratulations Virginia!