Arabian Horse Times and Jeff Wallace European Summer Tour of 2015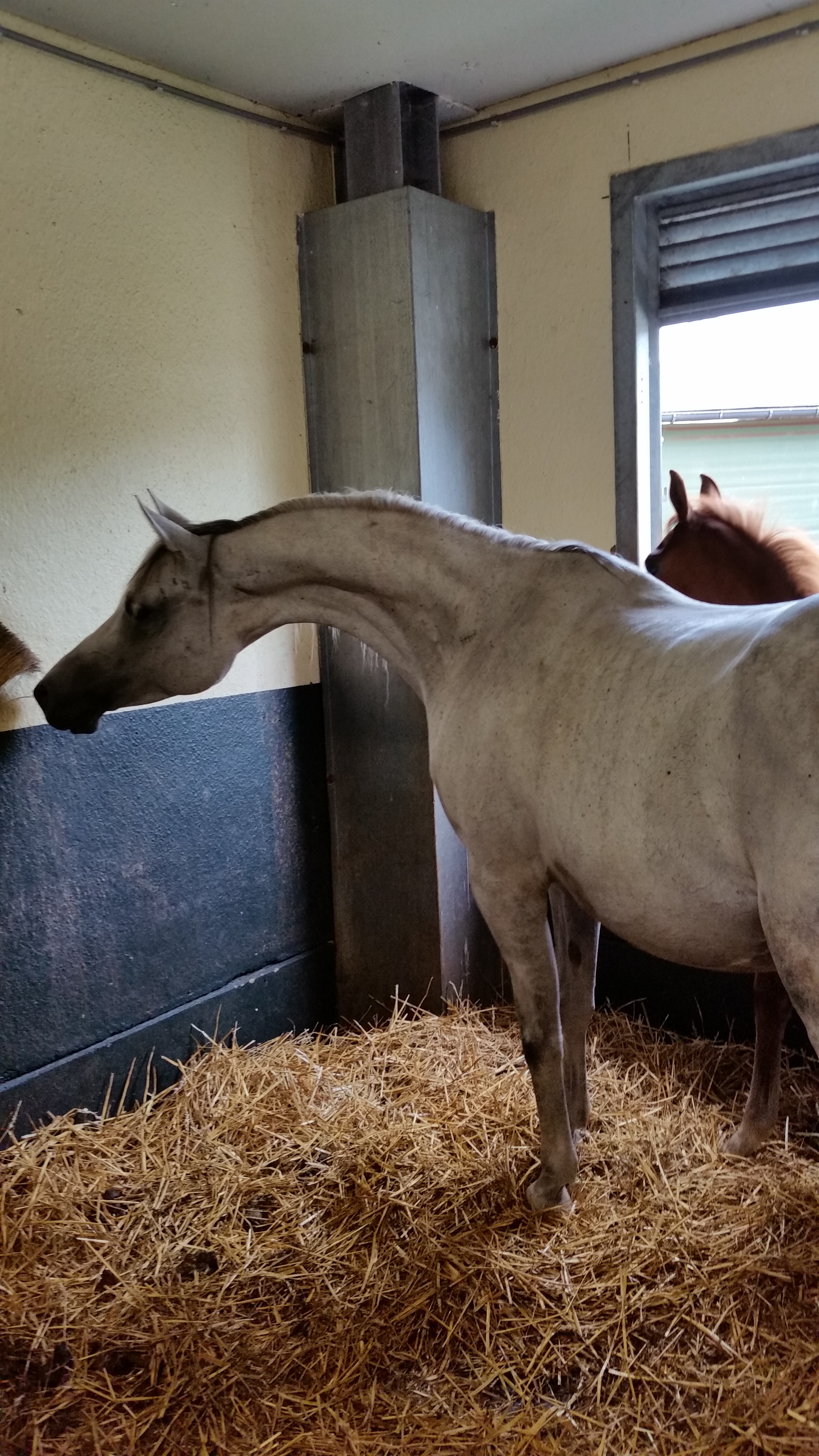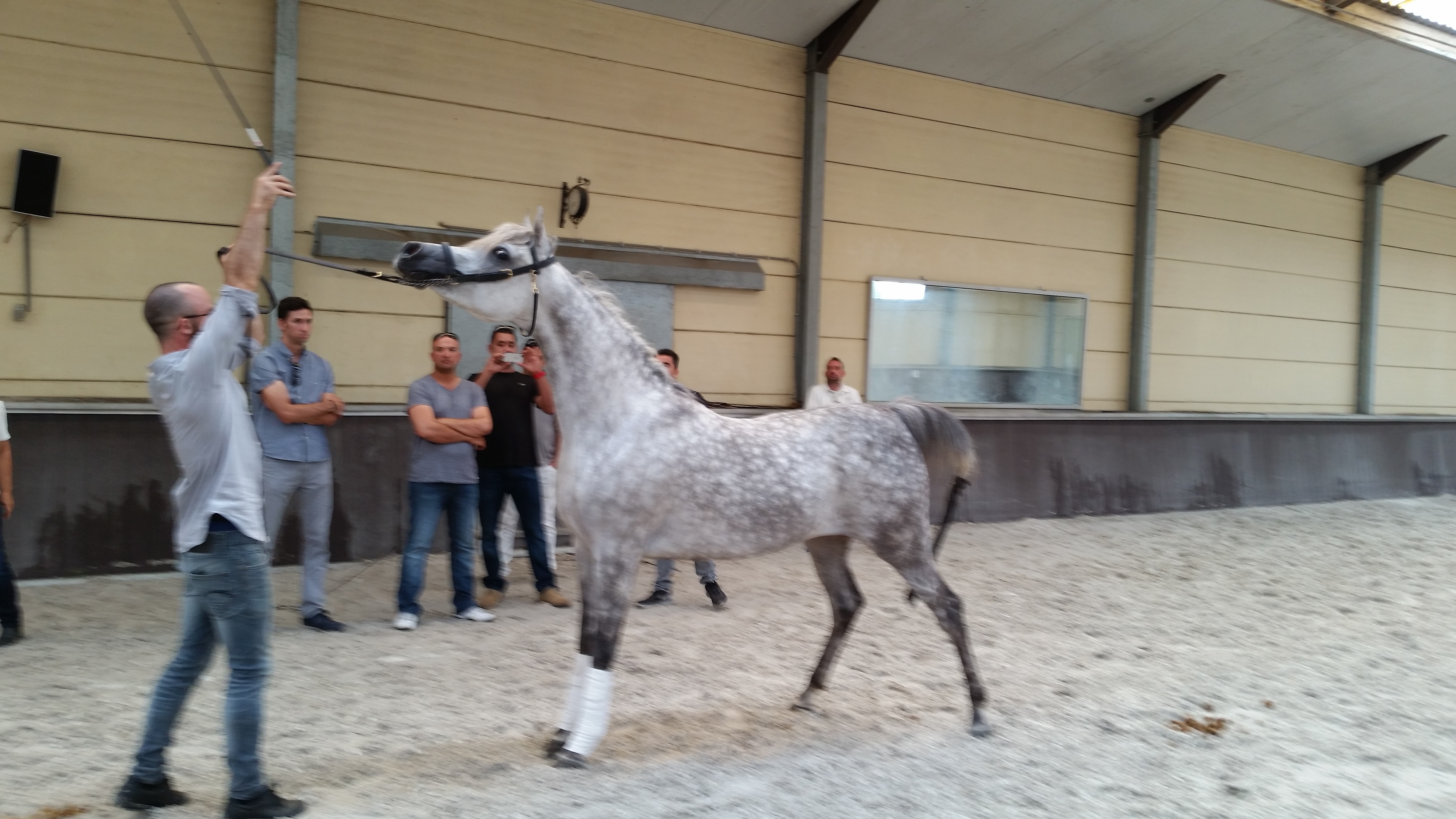 During the show break today at the Emerald Trophy in Belgium a few of us headed to the new Privilege facility to see the horses from Ariela Arabians and Albaydaa Stud who are residing there at the moment.
Belonging to Albaydaa is a beautiful mare, pictured alone here, that Raphael Curti purchased at Gallun Farms in California. A stunning daughter of LM Boardwalk and from a daughter of WN Ultimate Star. Quite the treasure this mare.
With Chen and Eliko from Ariela in Israel along for the ride to Privilege we were privileged to see their two gorgeous and yes expensive daughters of their legendary Laheeb. We all were wowed by their flawless breed type, condition and sheer beauty. Pictured below with Raphael is Basmah AA, on lease to Albaydaa Stud from Ariela.
It was a brief but very impressive viewing and tour. We say thank you to Raphael and Philip both.
– Jeff Wallace for AHT Abroad