Arabian Horse Times and Jeff Wallace European Summer Tour of 2015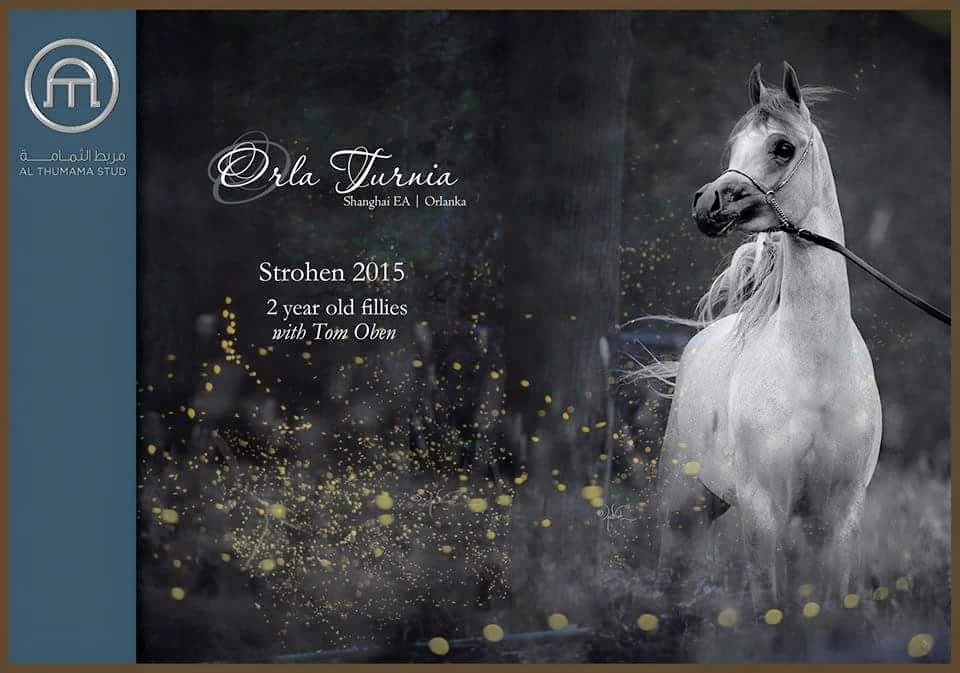 Orla Turnia
(Shanghai EA to root mare Biruta by Trypolis x Orlanka by Aslan to Algeria and to Orchidea by *Banat from Bandola to root mare *Orla)
Grey filly – born in 2013
Owned by Al Thumama Stud – Managed by Hilke Cécile De Bruycker
Beautifully presented by Tom Oben for his Obi Training in Belgium
Breeding Polish – bred mares who carry dam lines to Aristocratic Kuhailan mares like Algeria, Bandola and *Orla to Shanghai EA, the outrageously typey Ajman – owned son of WH Justice, was a true Turning Point and a brilliant move as his own dam line is to the Polish mare Biruta by Trypolis – and like Gazal Al Shaqab who carries a tail female line to Ellora, a spectacular Janow Podlaski daughter of Witraz by Ofir, that connection to the mares of the State Studs never hurts and in fact goes a long way.
Shanghai EA truly has himself and passes on to his get, a near perfect breed type.
It is Straight to Stroehen this weekend for Orla Turnia and Tom Oben who will carry the banner for Al Thumama Stud. We wish them well.
Jeff Wallace for AHT Abroad