Arabian Horse Times and Jeff Wallace European Summer Tour of 2015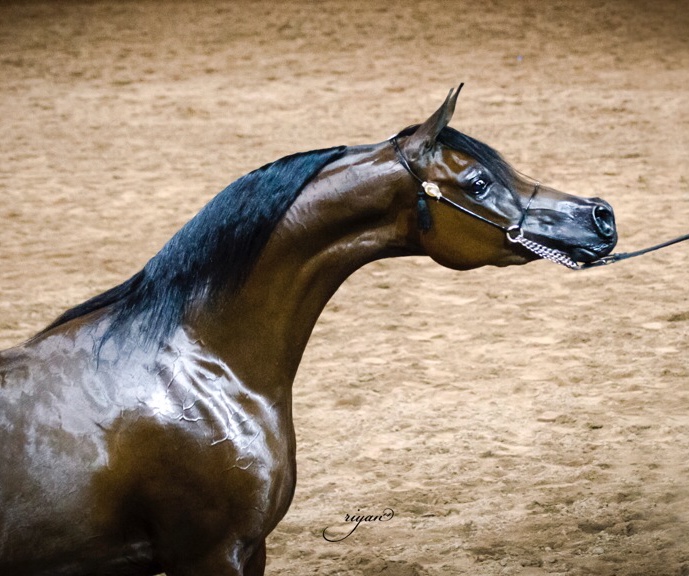 *Wieza Mocy, at a very young age, is quickly becoming one of the most globally titled mares in breed history.
Continent hopping suits her well as she took the Gold in Poland and Paris and other important European hot-spots only to hit the North American continent adding quickly to her European bling.
*Wieza Mocy, now a Scottsdale Grand Champion and United States National Champion Mare, as well as a Las Vegas Supreme Gold Champion and a Gold Champion Mare at last year's Breeder Finals show in Scottsdale. She has beyond honored her family of origin – The Family of *Wizja – and everyone involved in her stunning career.
*Wieza is on lease from Michalow to the wonderful and passionate Arabian lover and breeder, Janey Morse of Oak Ridge Arabians in America, and being presented with perfection by Mr David Boggs, carrying the Michalow and Oak Ridge banners high.
We also extend congratulations to Janey on her new *Wieza Mocy filly sired by the current Menton Gold Champion Stallion and International Champion *Hariry Al Shaqab – therefore a beautiful blending of QR Marc and *Hariry Al Shaqab with the female line of the immortal *Wizja.
This gorgeous Riyan photo was taken during *Wieza's win at the Breeder Finals last year – we thank her.
–Jeff Wallace for AHT Abroad