Arabian Horse Times and Jeff Wallace European Summer Tour of 2015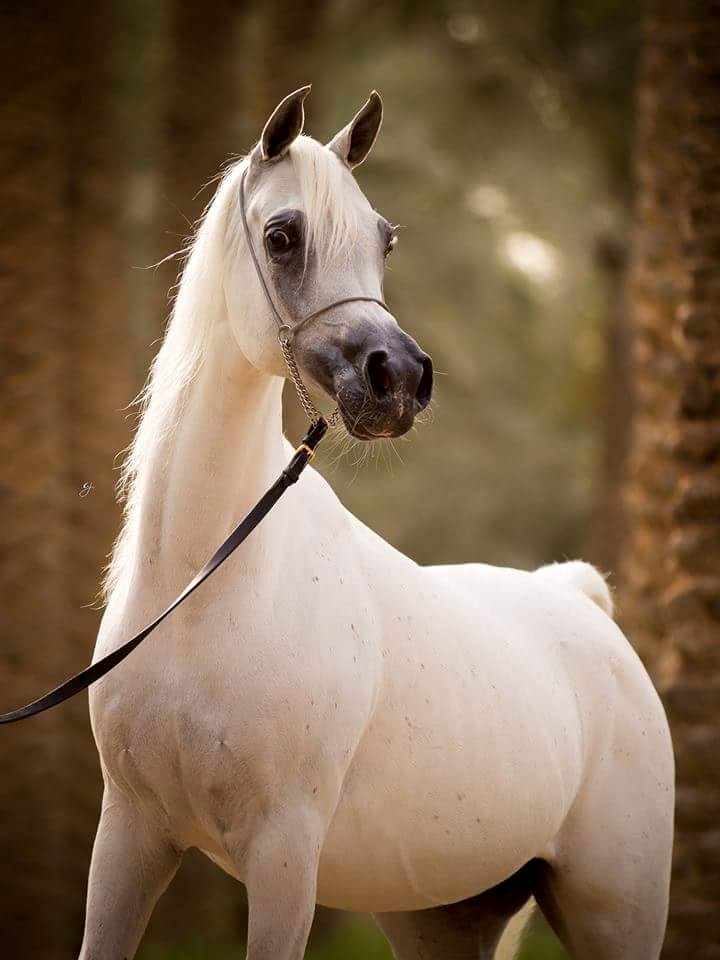 Al Jazi Al Nasser
(Ansata Selman to Ansata Shah Zaman, by *Morafic, several times, and Amira Al Nasser – a direct daughter of the gorgeous and universally loved Bint Saida Al Nasser, to *Morafic, several times)
Born to her breeder Al Nasser Stud in Qatar during the year 2005 – Jazi is now a decade old – Managed byHendrik Mens with trainer Malene Nygreen Larsen – both doing an amazing job –
Growing up in Texas and Oklahoma during the 1970's meant you had many opportunities to see not only *Morafic but his magnificent sons and daughters as well. It meant you also got to see the beautifully made *Ansata Ibn Halima too, sire of the legendary and global breeding horse, Ansata Halim Shah. We didn't know just how fortunate we all were then.
I haven't or didn't see Jazi's maternal grandam Bint Saida Al Nasser but I have always heard amazing things about the very highest of quality level she represented. When I look at Bint Saida's pedigree I am instantly taken back to that decade I speak of in the paragraph above, the 1970's, as Tom presented the *Morafic daughters Helum, Bint Nabilahh and of course the gorgeous Shahira, many times. Also Ibn Morafic, in both halter and english pleasure, to many championship honors.
When you look at the top side or the sire's pedigree for Al Jazi Al Nasser you see the profound presence of *Morafic again several times through his sons Ansata Shah Zaman and The Egyptian Prince – Shah Zaman being out of *Morafic's full sister *Ansata Bint Mabrouka and Prince being out of *Morafic's full-blood sister *Bint Mona. This breeding approach always reminds me of something Judi Forbis said to me when I was a teenager and that was, "Linebreeding Jeff is very desirable and will often produce a great outcome as long as you are using robust stock". I believe *Morafic a fine fine example of robust stock – wouldn't you – and Al Jazi Al Nasser to be a fine fine example of a great outcome. She plays dam to three glorious daughters inside Al Nasser Stud – I'm not surprised. It is important to also note that the additional blood of Ansata Halim Shah and Imperial Madheen and his son Imperial Mahzeer in Jazi's pedigree is a wonderful thing.
Thank you Glenn Jacobs for preserving the past and the present in such a beautiful way.
Jeff Wallace for AHT Abroad