Arabian Horse Times and Jeff Wallace European Summer Tour of 2015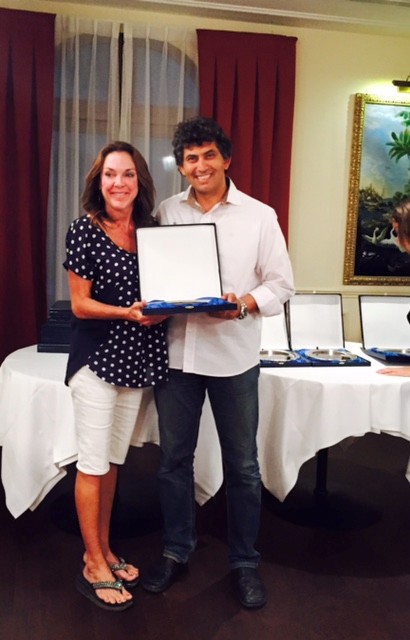 Karin McCrea of Edmond Oklahoma receiving her "thank you" tonight for being a judge during this year's event.
Great seeing Karin and Bruce McCrea this weekend – Karin did an excellent job. But of course, she is an Oklahoman, like me.
Jeff Wallace for AHT Abroad