Arabian Horse Times and Jeff Wallace European Summer Tour of 2015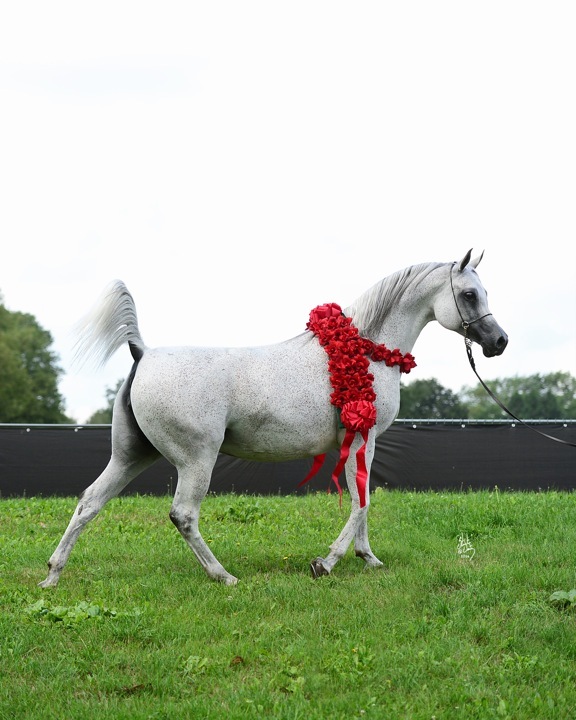 Pepita – Lot 1
(Ekstern to *Bask x *Pepesza by *Eukaliptus to Skowronek with a Pentoda/Piewica tail female line)
grey mare – foaled in 2005
Polish National Champion Mare and Best in Show winner in 2014 for her breeder – Janow Podlaski Stud Farm – with 94.5 points. Later in the year at the All Nations Cup in Aachen Pepita scored 94.75 points second only to the legendary Michalow-bred Kwestura, now owned by Ajman Stud.
In foal to *Pogrom for 2016, while also dam to a winning Kahil Al Shaqab son, the twice pinned Silver, Pitawal, an exquisite 2013 bay.
Thank you Stuart Vesty.
Jeff Wallace for AHT Abroad