Arabian Horse Times and Jeff Wallace European Summer Tour of 2015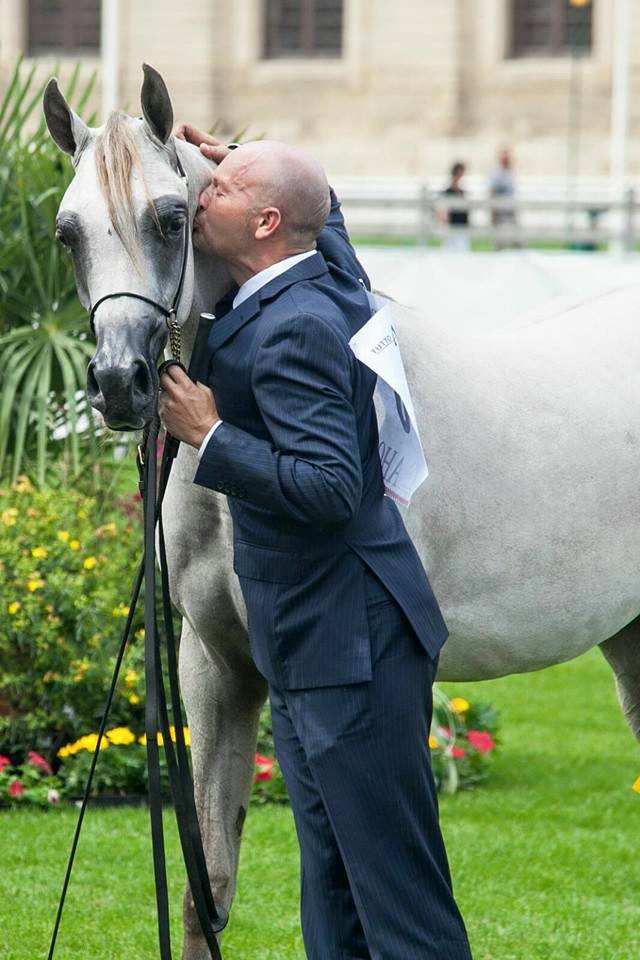 Mozn Albidayer
( S.M.A Magic One by Psytadel to Patron to Saskia RJ twice x Mattaharii by Magnum Chall HVP to Padrons Psyche to Patron and lastly a tail female line to *Bask and Pulque)
Bred and Owned by Albidayer Stud of Sharjah – managed by Dawn Martin and Barry Shepherd – head trainer for Albidayer
Thank you Joel Desmarteau – giving photo credit to.
They only come along once and awhile and for Barry she has arrived with the name of Mozn Albidayer – a truly unique and gorgeous filly.
Congratulations on all of the Gold!
Look for the Albidayer brochure coming in the next issue of Arabian Horse Times. Albidayer is a farm rich in good breeding and beautiful Arabian horses – and more.
Jeff Wallace for AHT Abroad