Arabian Horse Times and Jeff Wallace European Summer Tour of 2015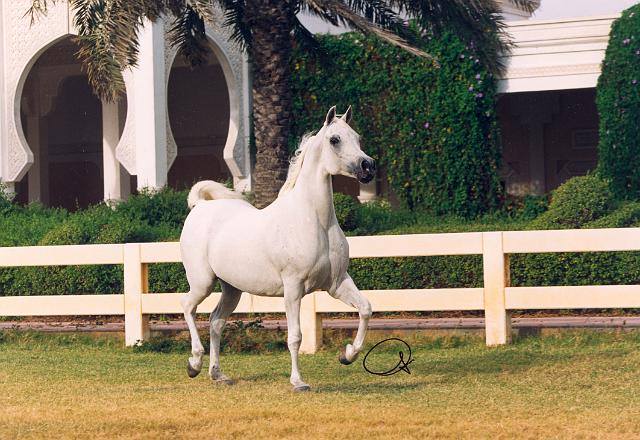 Ansata Majesta
(Ansata Halim Shah to Nazeer x Ansata Malika by *Jamilll from Hanan with a tail female line from Jean Keyser brought into Ansata from Europe many years back)
grey mare – born in 1989 to Don and Judi
Later owned by Al Rayyan Farm in Qatar
Hamad Ali AL Thani and managed by Santi Fornielestoday.
There are many things that can be said about this very important mare but today we will simply focus on her equally very important and globally loved son, Ashhal Al Rayyan – Her son from Safir. His contributions to the breed in both straight Egyptian circles and non-straight circles are enormous and profound and this explains why his fan base is located in all four corners of the planet we inhabit. Quality in our world always attracts the masses and the name Ashhal Al Rayyan is synonymous with the utmost quality. How sweet and beautiful these words. Words he has no doubt earned.
Thank you Ansata Majesta for delivering one of the many Gifts of Al Rayyan.
Thank you Gigi Grasso.
Jeff Wallace for AHT Abroad