Arabian Horse Times and Jeff Wallace European Summer Tour of 2015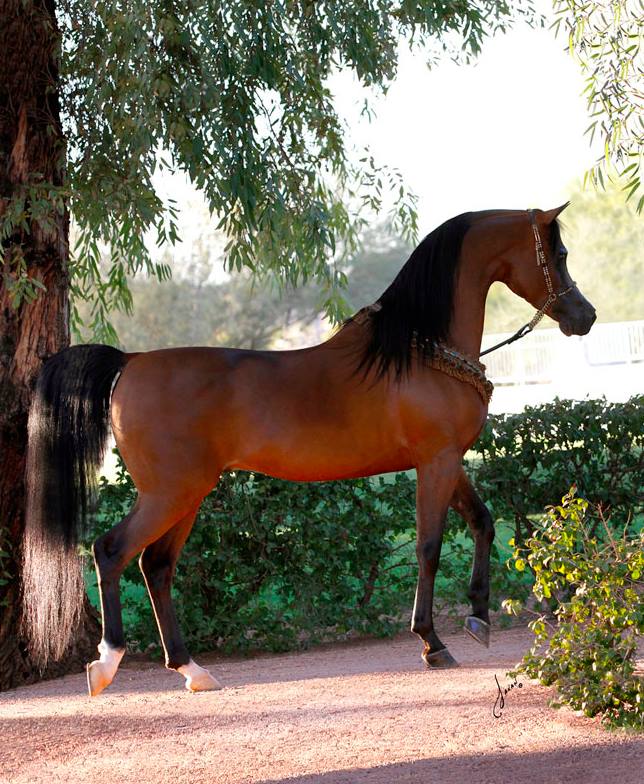 Over the next few days, in Poland, many people will have the opportunity to see the siring side of the multi National Champion Stallion Vitorio. His foal crops in Michalow and Janow are out of some of the finest mares in the world and Vitorio, most importantly, has introduced one of the most important sire lines of all time into the Polish breeding program – the sire line of *Mirage. *Mirage coming down through Bay El Bey to Fame VF to Versace to DA Valentino, the direct sire of Vitorio. This sire line is known for countless attributes when it comes to Arabian show horses.
His foals in America are burning up the show arenas and taking home ribbons left and right – as they should be.
Vitorio is owned by Oak Ridge Arabians in America and managed and presented by David Boggs of Midwest Training and Breeding Centre in Scottsdale. His breeder is the late and great Ed Horton and his wifeMaureen Horton. We salute all.
Enjoy the Vitorio Touch this year in Poland.
We say thank you to Javan Schaller.
Jeff Wallace for AHT Abroad