Arabian Horse Times and Jeff Wallace European Summer Tour of 2015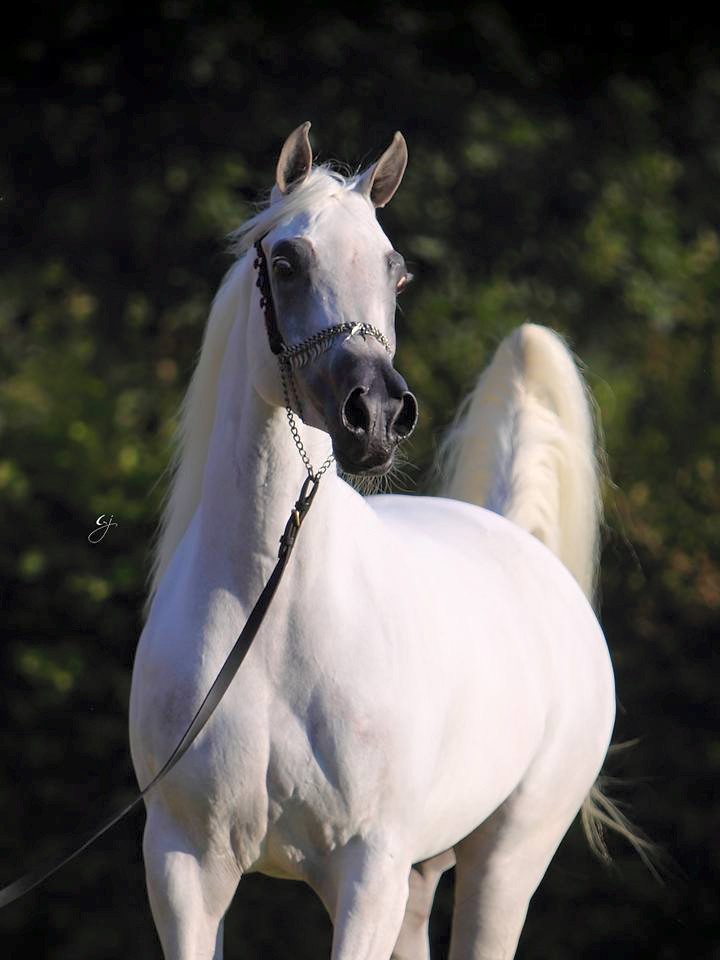 (Ashhal Al Rayyan x Imperial Madanah by Imperial Madheen to *Ibn Moniet El Nefous to *Faleh by Alaa El Din and a tail female line to *Deenaa by Sameh through daughter Imperial Fanniya)
Grey mare – Born in 2005
Bred and Owned by Al Nasser Stud in Doha – Hendrik Mens and Malene Nygreen Larsen
It has been only a few short days since the passing of the legendary straight Egyptian stallion Ashhal Al Rayyan.
Noof Al Nasser is the epitome of what her sire so generously gave to his daughters – a soft beauty along with an overall goodness and the ability to pass it on.
We say thank you to Glenn Jacobs.
Jeff Wallace for AHT Abroad and Meaningful Moments In The Breed