Arabian Horse Times and Jeff Wallace European Summer Tour of 2015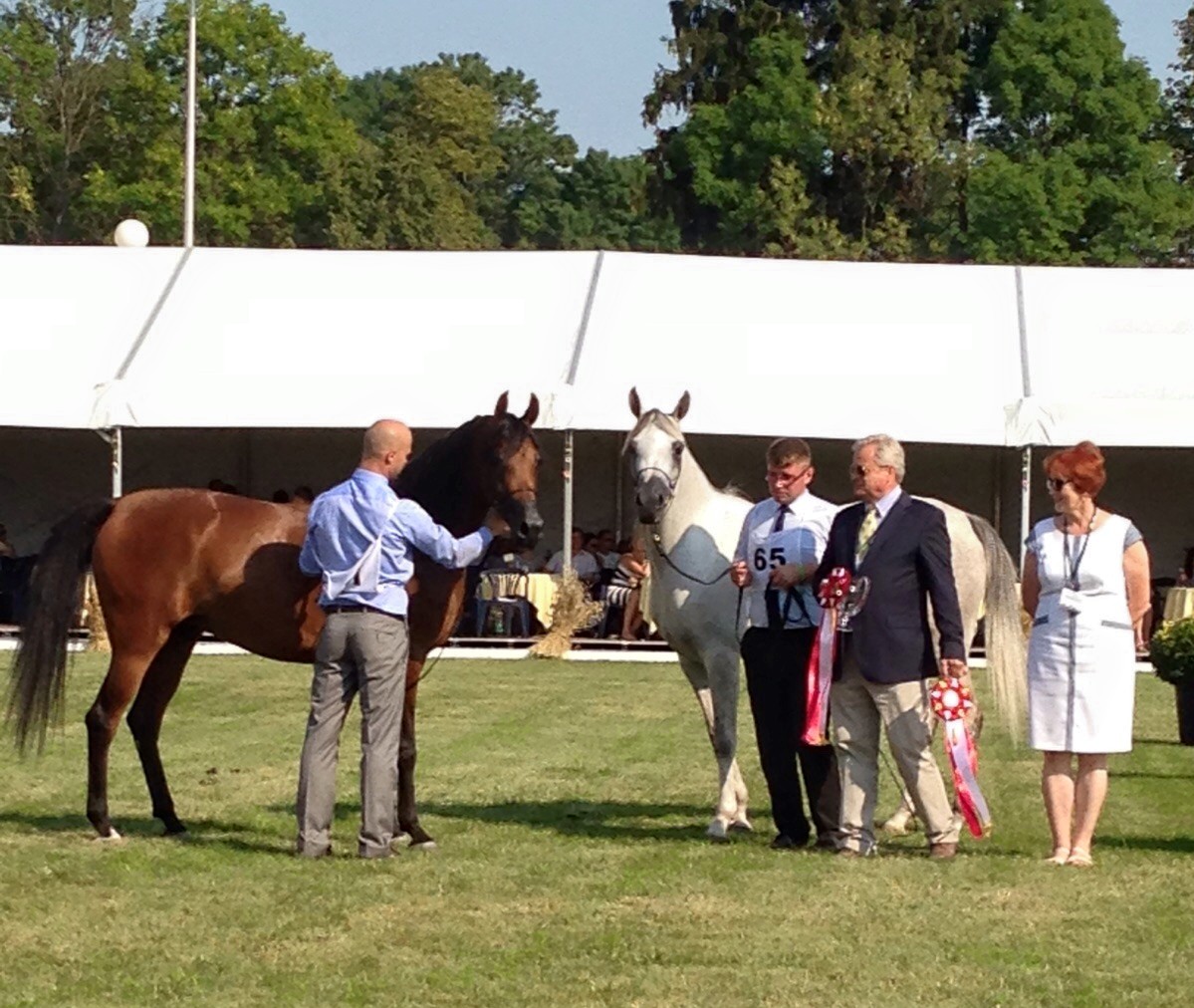 Director Marek Trela and Anna Stefaniuk
Janow Podlaski Stud Farm In Poland

This photograph, taken during a winning moment during the Polish Nationals last weekend, shows the Best in Show and Polish National Champion Mare Piniata on left and the gorgeous winning Euzona on the right.
Both of these young mares represent the contemporary breeding going on in Poland today by using stallions such as Eden C and Om El Bellissimo on their tried and true mares lines that have been carefully crafted from one generation to the next.
Piniata is a look-alike daughter of World Champion Mare Pinga and by Eden C. Euzona is by Om El Bellissimo and from the dam line of Eunice, a daughter of Comet, who with *Bandos gave Janow the spectacular Polish National Champion Mare Europa and her full brother and legendary sire, *Eukaliptus. I am very impressed with the master breeders, like Dr. Trela, who blend today and yesterday to get tomorrow – simply brilliant work.
Jeff Wallace for AHT Abroad