Arabian Horse Times and Jeff Wallace European Summer Tour of 2015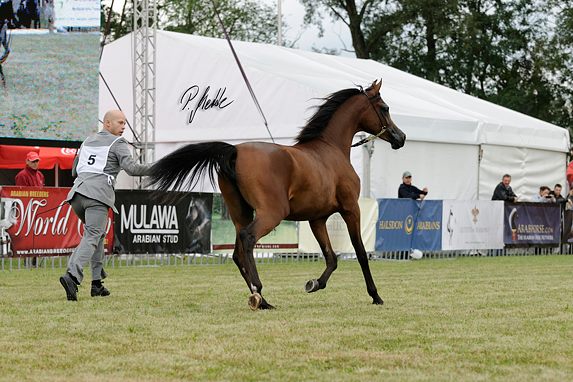 Piniata
(Eden C to Patron by Aswan by Nazeer x Pinga by Gazal Al Shaqab and Pilar by Fawor to Pipi from Pilarka by Palas)
Bay mare – Bred and Owned by Janow Podlaski Stud Farm – Foaled in 2011
From a Gold World Champion Mother, Pinga, comes a 2015 Polish National Champion Daughter and Best in Show winner Piniata, by Silver World Champion Stallion Eden C.
The P Line of Janow Podlaski, established by the Tersk – bred mare Piewica, is probably, on paper, the most accomplished dam line in the world today – wouldn't you say?
Congratulations to Director Trela and his entire staff on keeping this magnificent female line in tact and moving forward – this is not an easy feat.
We thank the photographer.
Jeff Wallace for AHT Abroad and Poland