Arabian Horse Times and Jeff Wallace European Summer Tour of 2015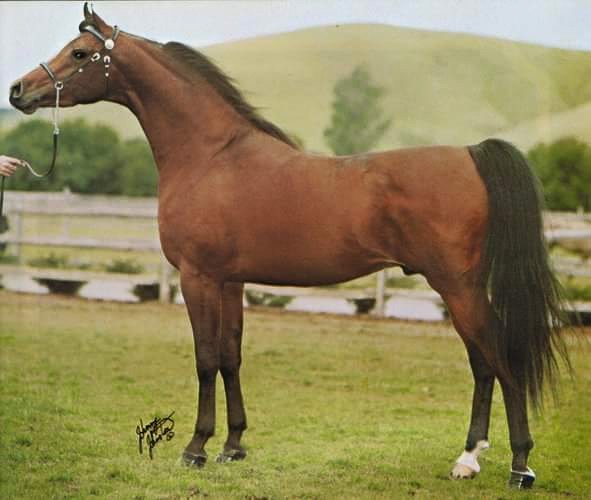 Bey Shah+
(Bay El Bey x Star of Ofir by *Bask)
Bred by Lester and Jennie Walton in Oregon
Born in 1976 – The West Coast Horse
Bey Shah+ was quite something! The mix of his blood along with that of Padrons Psyche was a magical mix. Also his son Fame VF+ was a wonderful mix with the blood of *Padron. Seeing Lovin' Psyche SSA at Aja Arabians last week reminded me of all of this as she represents this blend perfectly. What a fabulous mare and dam to Aja Aphrodite, by WH Justice as well.
The day Bey Shah+ was pinned Pacific Slope Champion Stallion with Gene LaCroix, and *Muscat Reserve, was a dazzling day at the horse show.
Thank you to Johnny Johnston Photos.
Jeff Wallace for Historic AHT