Arabian Horse Times and Jeff Wallace European Summer Tour of 2015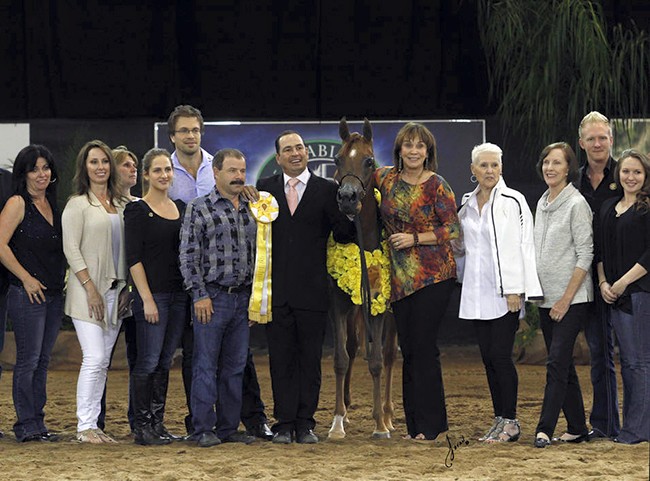 Star of Vitorio ORA
(Vitorio TO to *Mirage and Negatiw x Star of Gaisha to Blue Spruce Tanzeer and *GG Samir to Bey Shah+ to Azraff and Gaffi)
Chestnut filly – born in 2013
Bred and Owned by Oak Ridge Arabians in America and presented in this photo by Alcides Rodrigues for Midwest Training Centre
Now owned by Bassam Al Saqran and Presented by Schoukens Training Center in Belgium
Star of Vitorio ORA was bred by great breeder Janey Morse of Oak Ridge Arabians and certainly did her fair share of winning in America as you can see here. She has continued her winning ways with a recent Bronze at the end of Glenn's lead in tough European competition. Star's sire Vitorio is becoming a global sensation and for many good reasons.
Star is now owned by Bassam Al Saqran and being handled to perfection by Glenn Schoukens throughout Europe this year.
Congratulations to ALL involved!
Jeff Wallace for AHT Abroad