Arabian Horse Times and Jeff Wallace European Summer Tour of 2015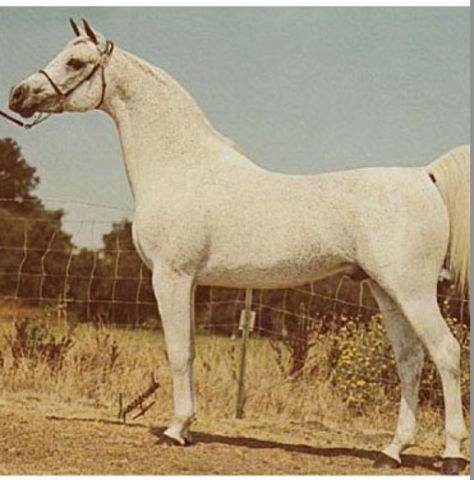 Ansata Ibn Sudan
(*Ansata Ibn Halima by Nazeer to Sheikh El Arab – both by Mansour x *Ansata Bint Mabrouka by Nazeer to Sid Abouhom and Moniet El Nefous by Shahloul) Bred and Owned by Don and Judi Forbis of Ansata Arabian Stud
Ansata Ibn Sudan was born in 1965, in Chickasha Oklahoma, to immigrant parents who came to America together as yearlings, from the EAO in Egypt, courtesy of the forsight and vision of Don and Judi. The year was 1960.
Sudan easily earned the title of 1971 United States National Champion Stallion with Maurice Wingo. *Serenity Sonbolah was his equal that year in mares – thank you to judge Bill Trapp.
He was the sire of Ansata Imperial, which led to Imperial Imdal and to Laheeb, then to the Laheeb daughter Wadad Zamani who will represent Hanaya Stud and Nayla Hayek in Lanaken this coming weekend. She is a gorgeous winning mare just as Sudan was a gorgeous winning stallion. He was the perfect example of a complete and well-made Arabian horse – again just like Wadad Zamani.
After his win in 1971, Ansata Ibn Sudan stood at stud in California with Bruce Howard for a season and that is where Jerry Sparagowski took this legendary photograph – We thank him. In his later years, Judi gave him a goat to have as a friend – he did not make friends with the goat – apparently not his style.
Jeff Wallace for Historic Egyptian AHT