Arabian Horse Times and Jeff Wallace European Summer Tour of 2015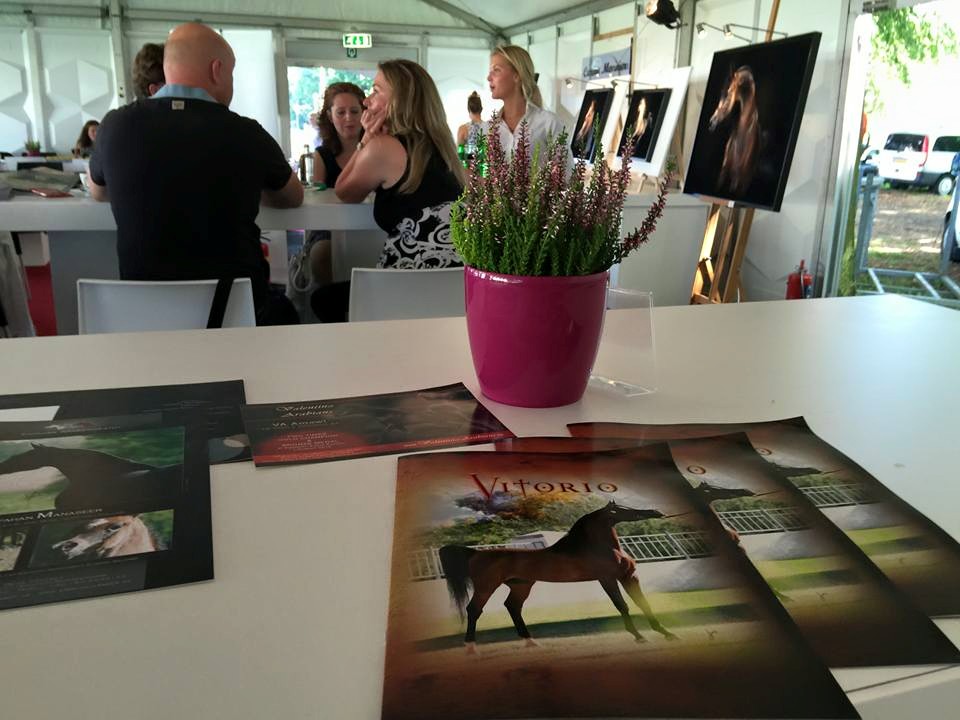 Vitorio TO Brochures at The European Egyptian Event in Lanaken – this weekend.
It was time to introduce the young and global super-sire Vitorio to a new world. Many straight Egyptian breeders today are breeding their mares both ways each year and Vitorio has amazing attributes to offer the Egyptian mares of today. He is a fabulous breeding horse afterall.
Jeff Wallace for AHT Abroad