Arabian Horse Times and Jeff Wallace European Summer Tour of 2015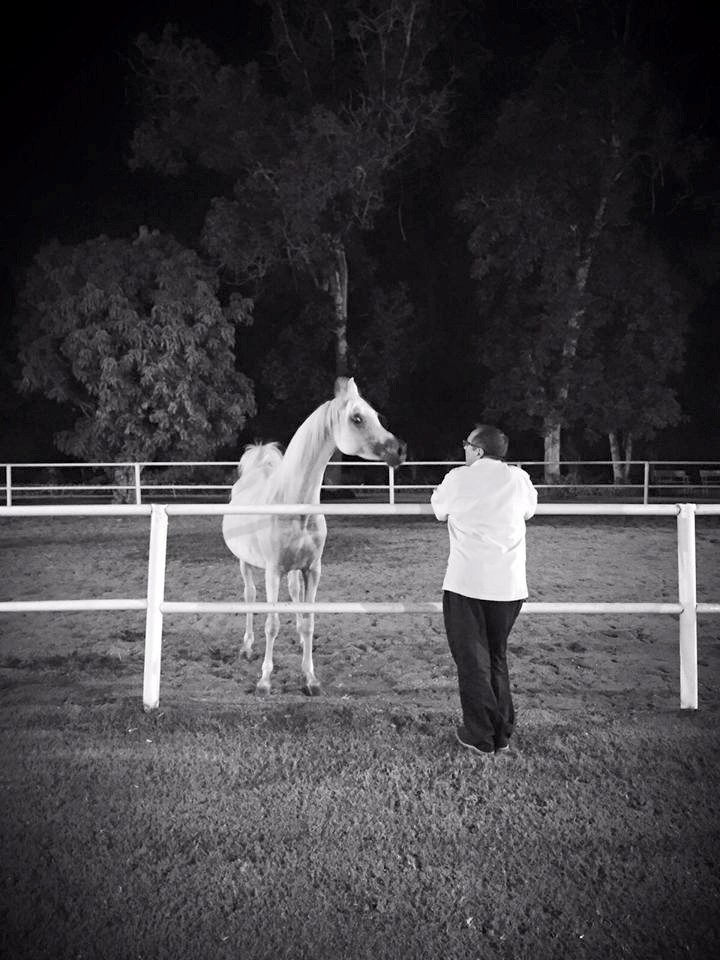 Al Gabry Stud – Mohsen El Gabry
Tonight in Cairo
Raphael Curti took me to meet one of Egypt's finest breeders tonight – Mohsen El Gabry. We saw some really beautiful mares, foals sired by Gamil Al Rayyan and by Gamil Sakr, as well as a beautiful young, yet tall, grey colt. The fresh mango and Mohsen's adorable grandson were the perfect additions to the collection of straight Egyptian horses.
It was his Salaa El Dine daughter, pictured here, whose spirit and proud beauty, had me absolutely mesmerized for several minutes.
Thank you to Raphael and Mohsen both for an interesting visit.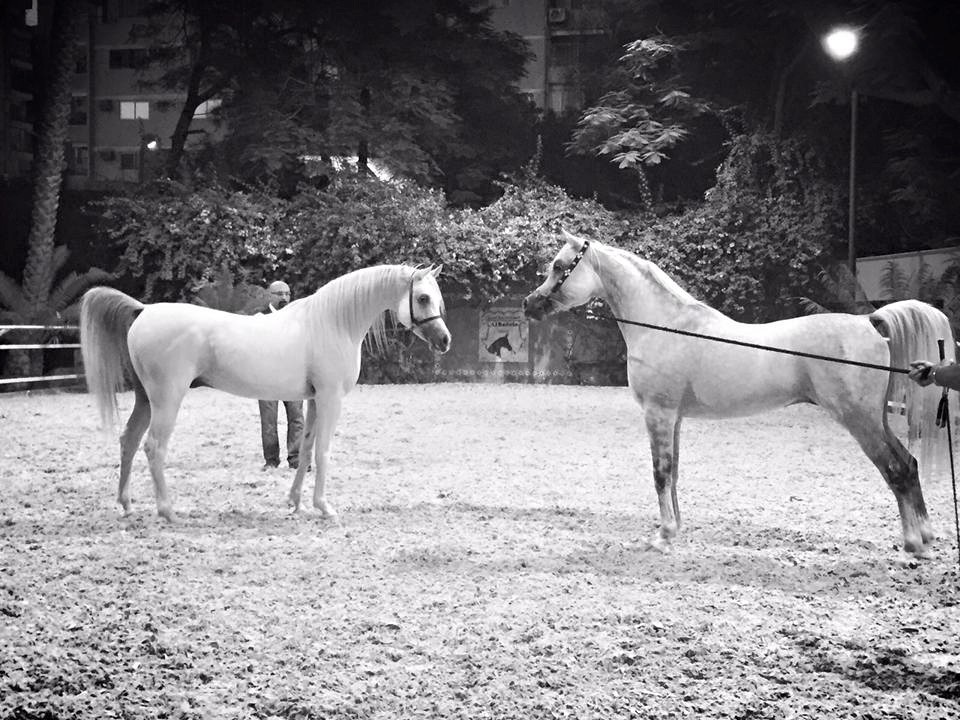 Laheeb Times Two
Tonight, sitting with Nasr Marei, during the presentation of his marvelous horses, we discussed the priceless sons and daughters he has that resulted from the time Laheeb, who is owned by Ariela Arabians in Israel, spent at his Albadeia Stud in Cairo.
Pictured here, with an older version of Nasr's logo on the wall behind them, are the two young and beautiful sons of Laheeb he retained.
Thank you to Raphael Curti for the wonderful photographs he has taken so far on our amazing trip.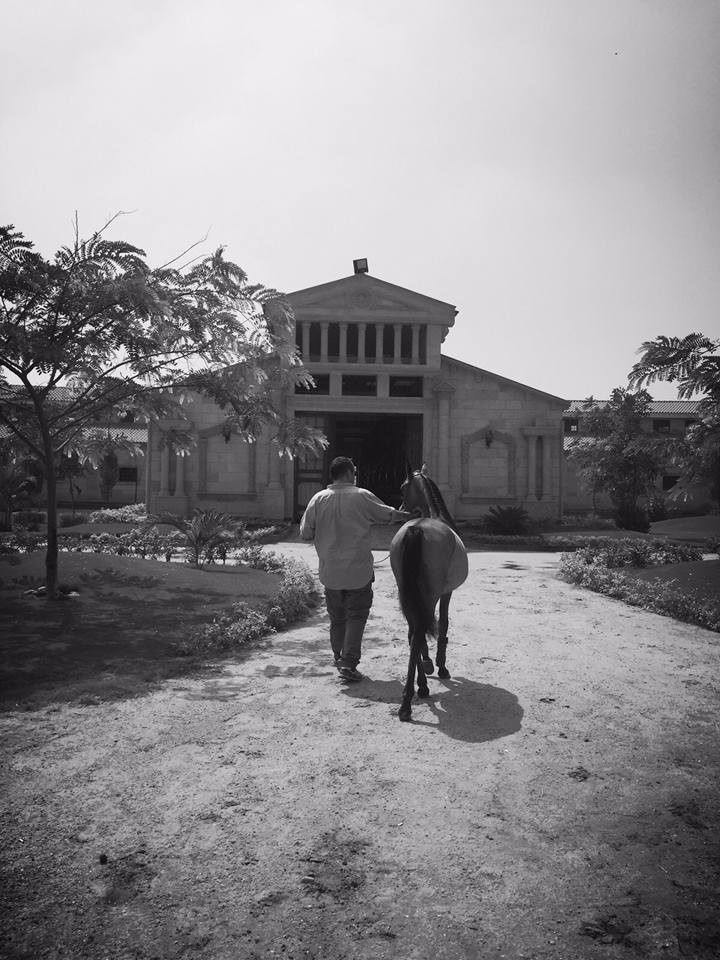 Al Baydaa Stud of Mr Ahmed Talawy
Cairo Egypt
A magical morning spent at the stables of Al Baydaa with Raphael Curti. The new farm location is stately and important – in several ways. Tomorrow night we will join Mr Talawy and Family for a formal presentation of one the world's finest collections of straight Egyptian bloodstock. Today was but a sneak peek. Thank you Raphael and to Geoffrey Hourseau as well.
The colt in the photo is Kahil Albaydaa, a gorgeous weanling full brother to Kenz Albaydaa, Kais Albaydaa and sister Kamla Albaydaa. I really love him – what a stunning family.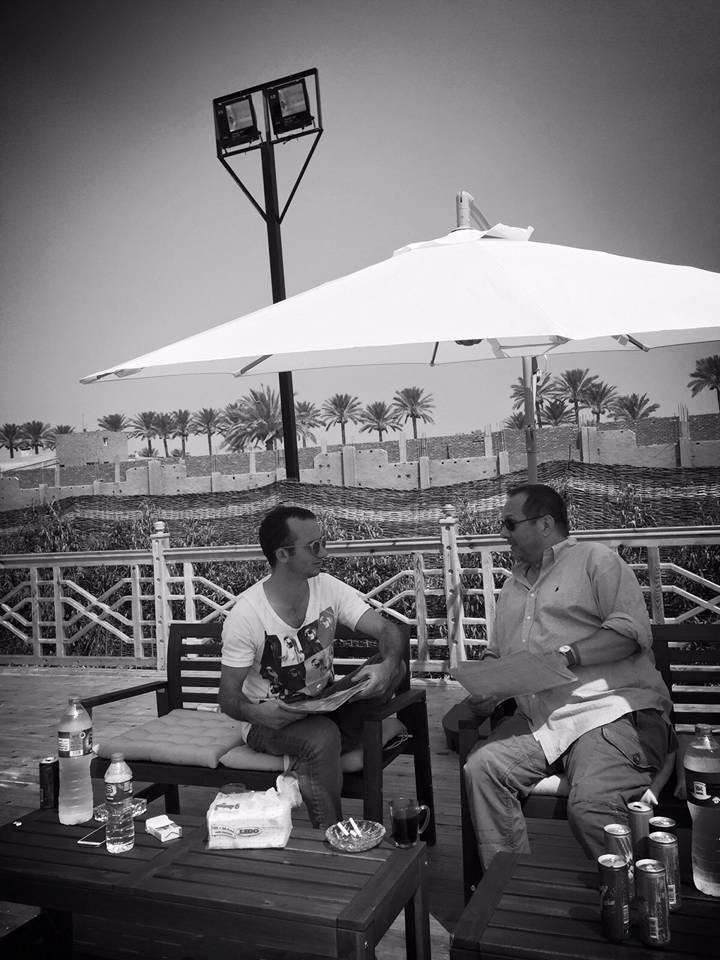 Sharing the Passion with Raphael Curti
Al Baydaa Stud in Cairo This Morning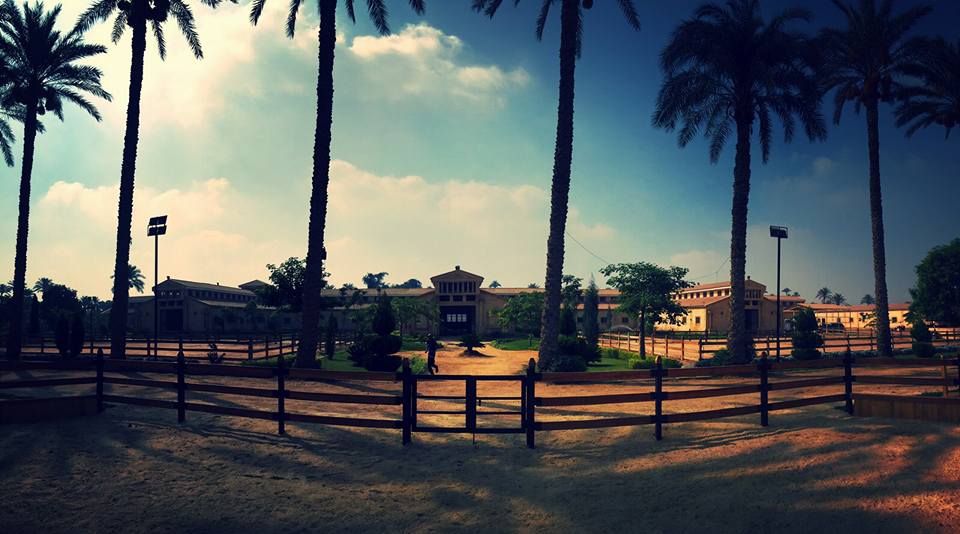 The Citadel of Straight Egyptian Breeding – Cairo
Al Baydaa Stud
The Ahmed Talawy Family
Cairo Egypt
The new farm location left me speechless for a few moments as it is truly an oasis in the desert. The main barn is vast and stately and the horses bringing a current day importance were in beautiful condition. Lastly, a state-of-the-art clinic is being constructed just as you enter the property.
The example of Al Baydaa to the world of Arabian horses is saying, "All Is Good With Everything Arabian". We appreciate the picture of passionate growth.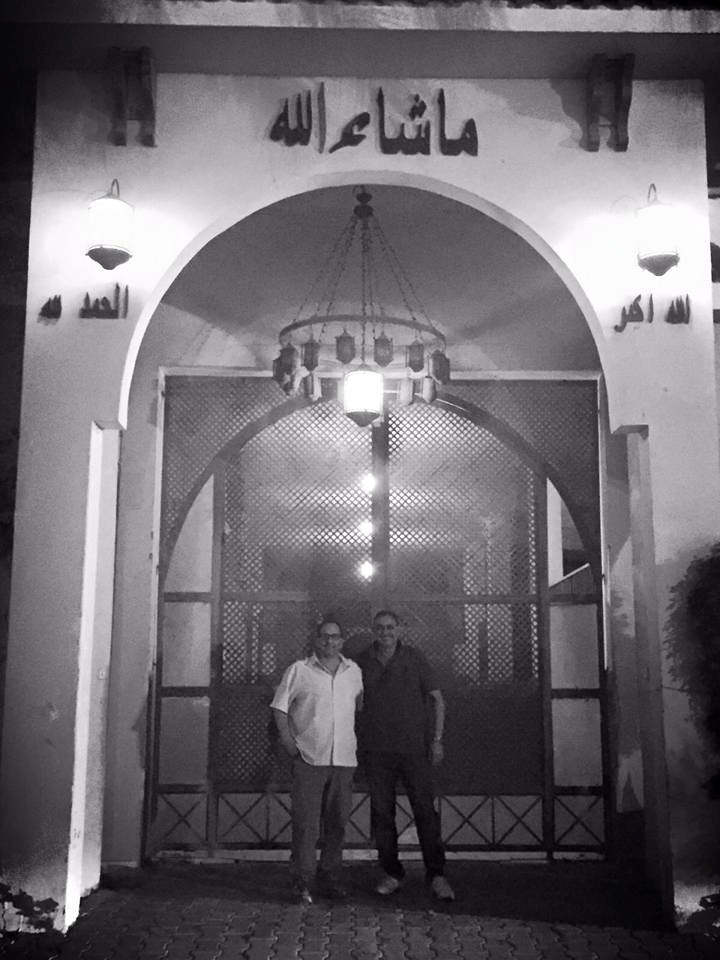 The Cairo Diaries
Tonight at Omar Stud – Mohamed Omar
Cairo Egypt
Amazing farm and horses tonight! Thank you to Raphael Curti and to Omar, of course!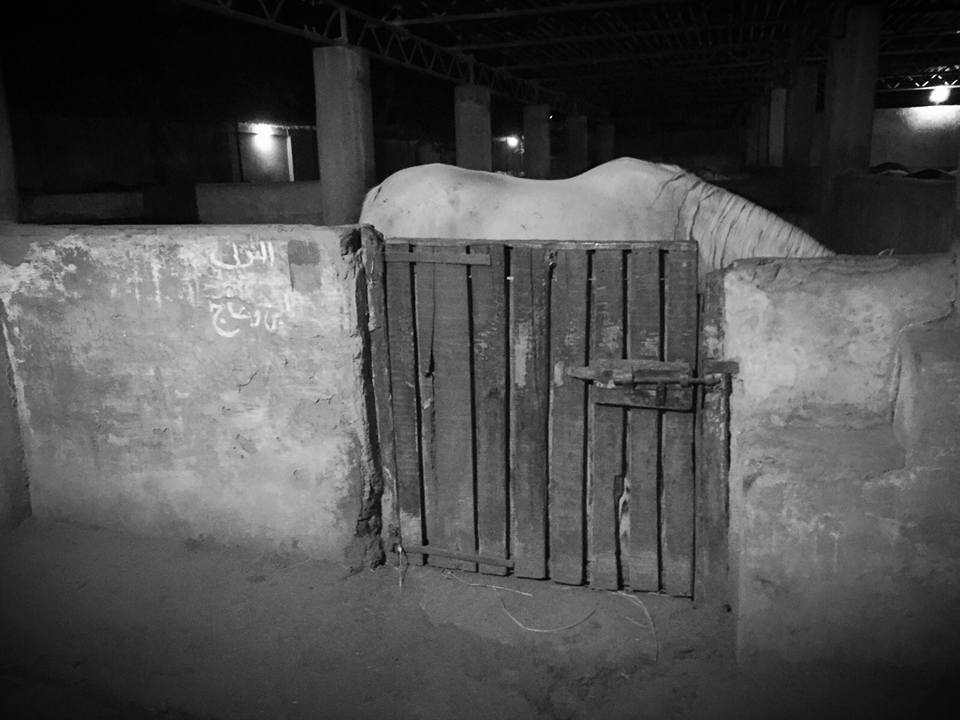 Cairo By Night
Quiet Time
The Mare Barn at Nasr Marei – Albadeia Stud
Cairo Egypt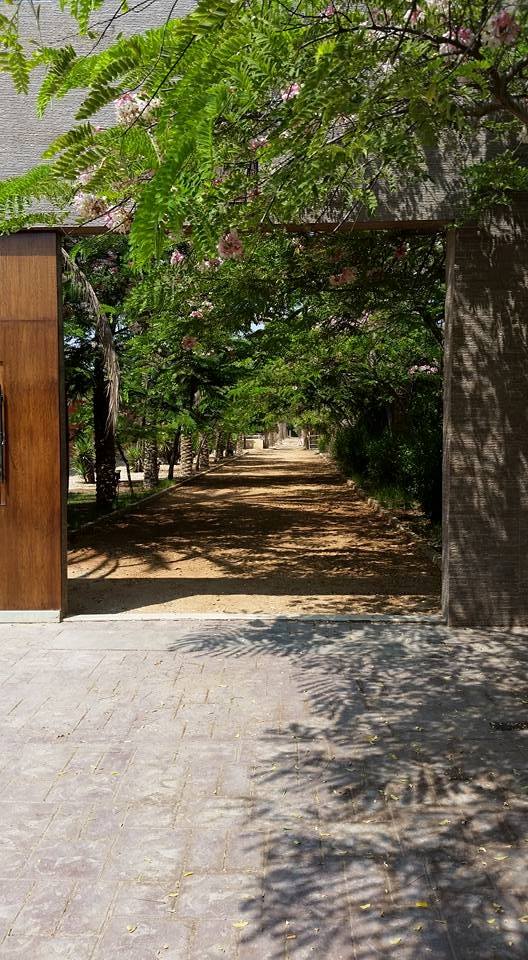 El Farida Stud
Cairo Egypt

Imperial Baarez coming out soon!
What a treat for me to see him.
Thank you to all – especially to Raphael Curti and Geoffrey Hourseau, for arranging the visit.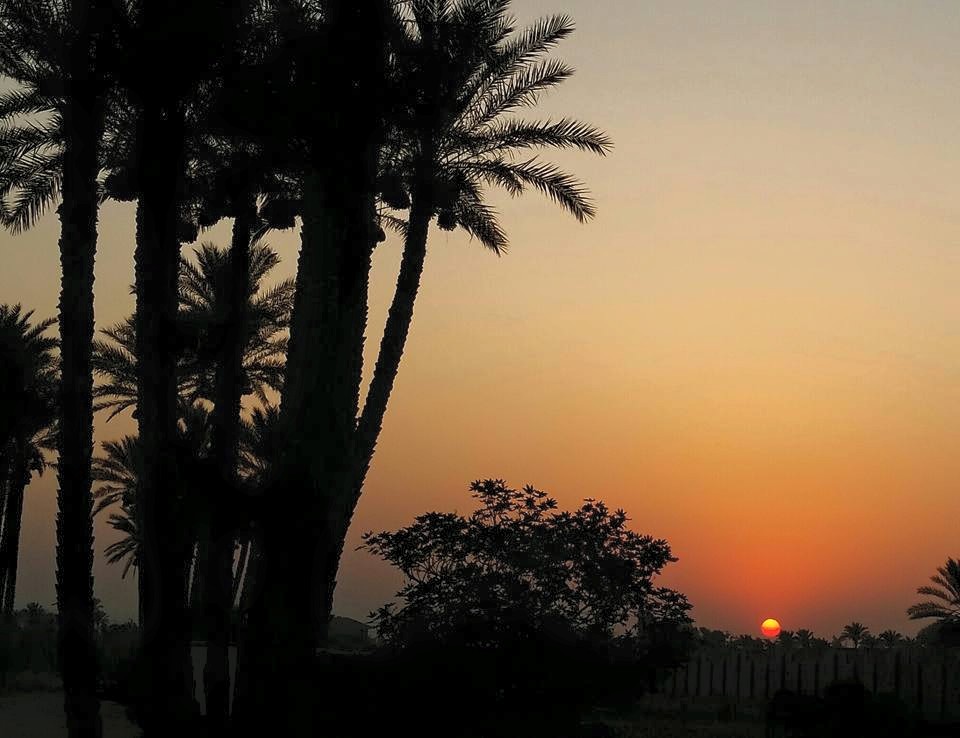 Dusk at Albaydaa Stud
Cairo Egypt
Sadly, my last night in Cairo. What an amazing and educational experience. Dedicated and passionate breeders alive and on-fire with the straight Egyptian Arabian horse. Just what I enjoy most in life – Everything Arabian.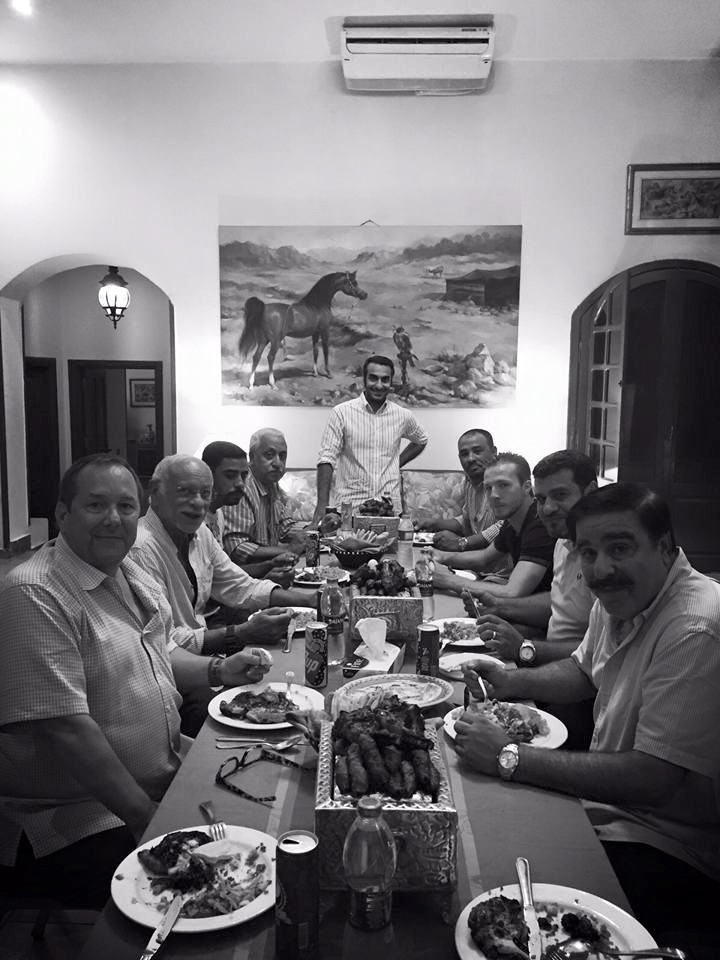 My Last Night – Al BawadyStud
Ahmed and Adel Abd El Razek
www.albawadystud.com
After a stunning presentation of Egyptian beauties, representing carefully crafted generations over a thirty year period, we all sat down to an authentic Egyptian buffet of many things delicious. It was a spectacular final evening to a magnificent trip.
I want to say a special thank you to Ahmed and Adel for such an elegant event and to Adel especially for coming home early from London to make this magic happen. The straight Egyptian horse, I have said my entire life, attracts the world's finest people – Ahmed and Adel simply reinforced that belief.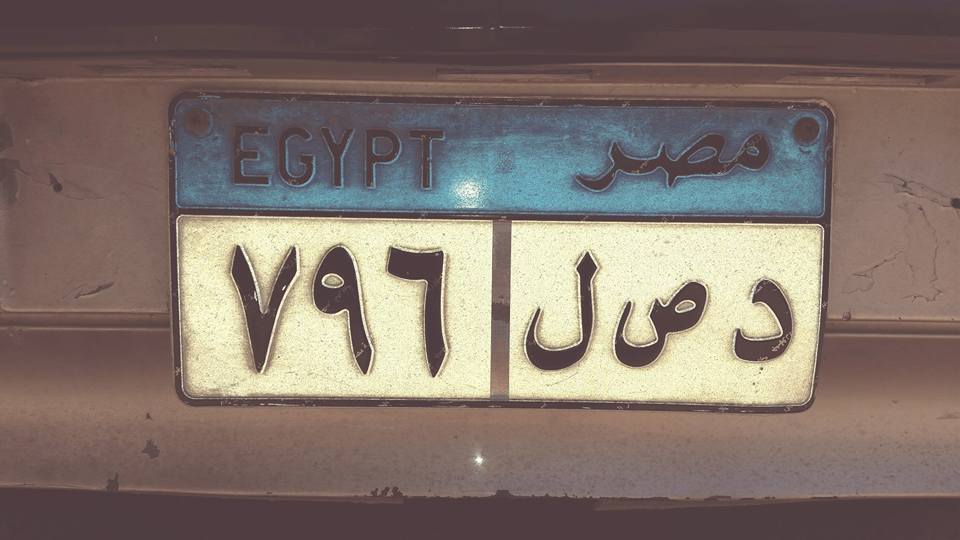 With Heartfelt Gratitude To All That Opened Their Homes and Stables – We Say "Thank You" from Myself and the Arabian Horse Times – We Appreciate Each and Everyone of You!
The Arabian horse is alive and well in Egypt – As it should be! Thank you toRaphael Curti and Mr Talawy for orchestrating an educational opportunity of the finest kind!
Inshallah.
Jeff Wallace for AHT Abroad — Egypt