Arabian Horse Times and Jeff Wallace European Summer Tour of 2015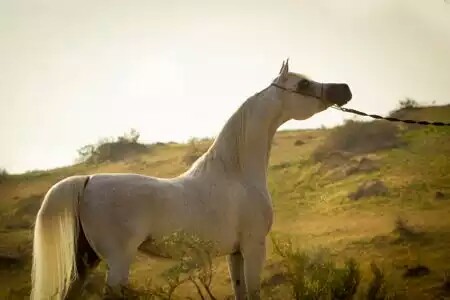 Salwa Al Zobair
(Marajj by Marwan to *Eukaliptus x Esklawa by *Eukaliptus and to Ofir)
Bred and Owned by Al Zobair Stud in Sharjah
Managed by Michael Van den Elsken
Perfectly presented by Tom Schoukens
In the 1990's, a gorgeous English Springer Spaniel dog, named BIS Ch Salilyns Condor "Robert", was pinned Best in Show at the annual prestigious Westminster Kennel Club Dog Show in New York City. "Robert" also turned out to be a spectacular sire. In my opinion it was because he allowed the female to influence the look of the resulting pups but they would also be the finest pups she ever had.
Marajj, like *Fawor in Poland, is a fabulous sire as he allows the great mares, such as Esklawa and FT Shaella, to give their finest as well. That is not only unique but quite impressive. It was *Fawor who allowed Pipi and Algeria, two legendary mares inside Janow Podlawski, to gift the Mother Stud with the finest of replacements, Pilar and Albigowa respectively.
Thank you Glenn Jacobs – Father not just Photographer – Congratulations to you and yours Glenn!
Jeff Wallace for AHT Abroad and Aachen