Arabian Horse Times and Jeff Wallace World Travels of 2015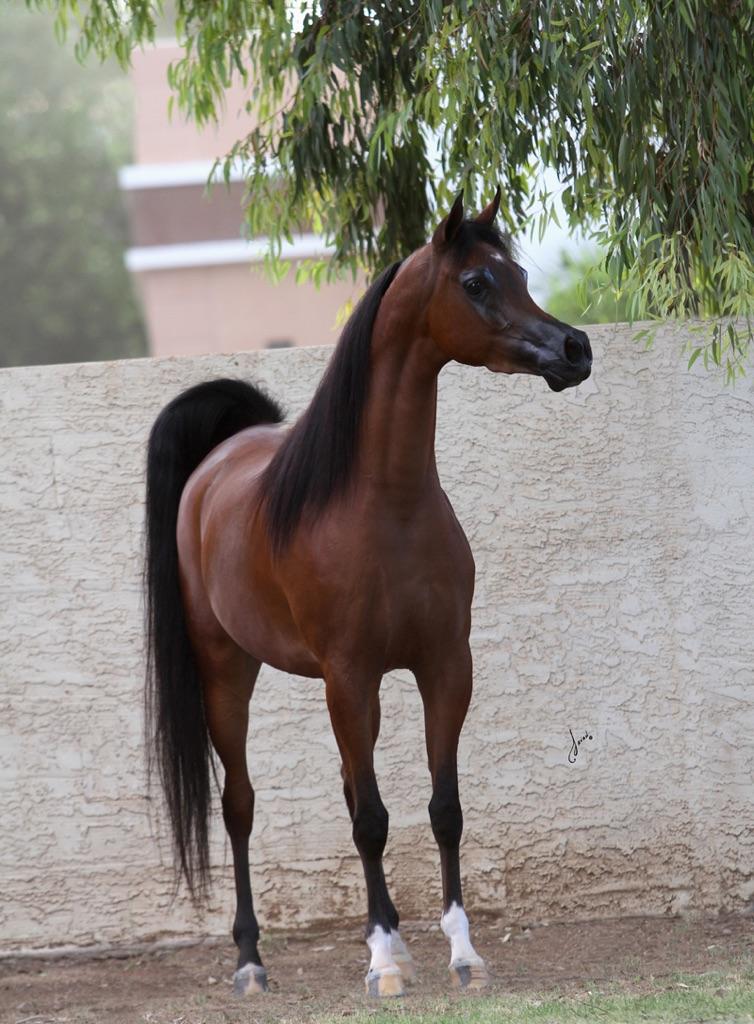 BH Beijings Velvet
(Beijing BHF by Falcon BHF and to Falcon BHF to *Muscat x BH Versaces Velvet by Versace by Fame VF to Magnum Psyche to *Padron to Ariston by *Bask)
Bay mare – Born in 2011
Bred by Robert and Judith Burton
Owned by The El Rasheem Group – managed by Jeff Sloan
Beautifully presented by David Boggs of Midwest Training and Breeding Stations
It isn't just the impressive list of top wins she has to offer – it is the look of being ultra-expensive that Velvet simply oozes. And that we all love – do we not! Jeff and Partners continue to collect some of our breed's very finest. And that is definitely an art!
Our congratulations on your Silver Champion Mare win with Velvet to her owners and to Midwest. Midwest also showed the Gold Champion Mare as well. Great night for all.
Thank you Javan Schaller.
Jeff Wallace for AHT