Arabian Horse Times and Jeff Wallace World Travels of 2015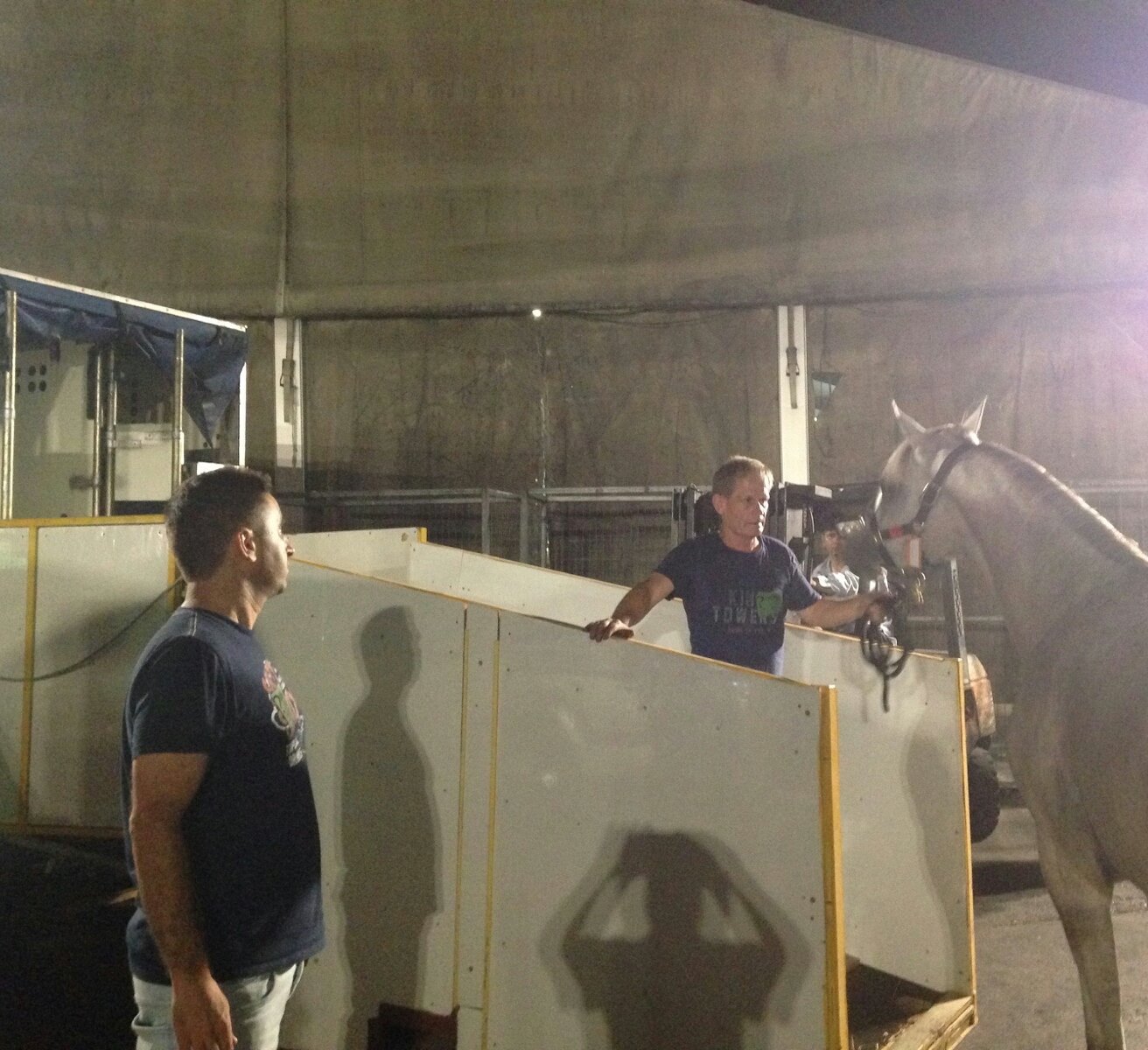 Sofiya AA
(*Al Ayal from The Vision by Thee Desperado x Saniyyah RCA by *Mishaal to Thee Desperado)
straight Egyptian filly – born in 2014
Bred and Owned by Ariela Arabians in Israel
On lease to NJ Arabian Ventures – Managed by Jeff Sloan
To be presented in America by David Boggs and Team Midwest
Sofiya AA, pictured here boarding a plane last night in Tel Aviv, is really far too valuable and too gorgeous to travel, but like *Zagrobla, Najdah Al Zobair, CR Jasmeenah, *Pianissima and *Ibn Galal 1-7 before her, it is the price of their extreme beauty. She, of course, just like the others, will be treated like the precious cargo and Princess she is.
We wish you a safe journey *Sofiya AA and anxiously await your arrival. She, like *Wieza Mocy, will expand our minds and fill our hearts with joy.
Thank you Chen and Eliko for allowing her to come and to Jeff Sloan and Partners for paving the way for all of America to enjoy her stay.
Jeff Wallace for AHT — In America