Arabian Horse Times and Jeff Wallace World Travels of 2015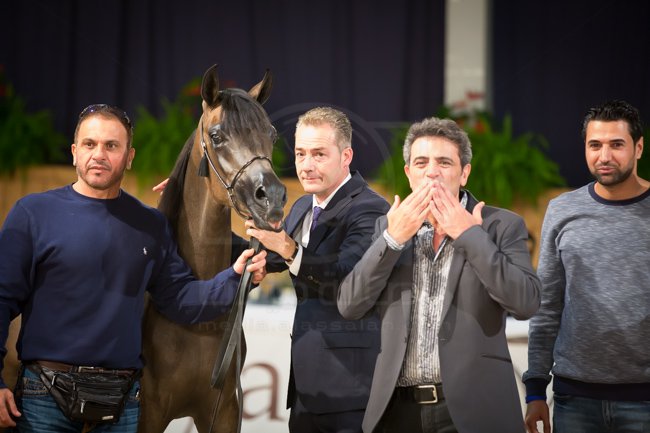 Mimi NK
(Nofal NK by Ever After NA to Ajman Moniscione to Etat to Patron by Aswan x Cinnamon Spice VLA by First Cyte to *Bask to Bay El Bey and Khemosabi)
grey filly – born in 2014
Bred and Owned by NK Arabians
Perfectly presented by Phillipe Hosay
Mimi NK walked away with the Gold Champion Yearling Filly award at Aachen in the deepest of competition. Her pedigree boasts many American bred champions as well as a touch of Ajman Moniscione by WH Justice and Etat by Pepi.
This filly is a beautiful ultra-feminine example of what breeders can create when passion and love are a part of the recipe. Mimi NK is bred and owned by some of the nicest people ever to grace our breed.
Congratulations to ALL involved. Big win indeed!
Jeff Wallace for AHT Abroad — Aachen