Arabian Horse Times and Jeff Wallace World Travels of 2015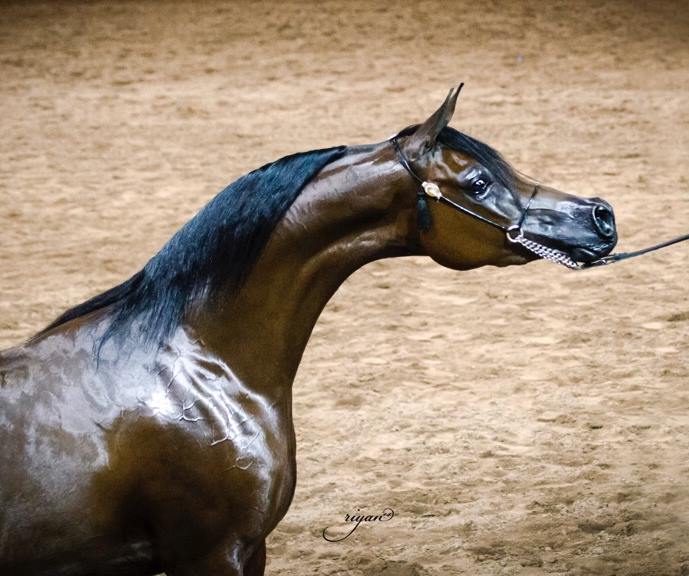 *Wieza Mocy
(QR Marc to Gazal Al Shaqab and Wieza Marzen by Ekstern to *Bask and tail female to *Wizja by *El Paso and Warmia by Comet)
bay mare – born in 2010
Bred and Owned by Michalow Stud
On lease in America to Janey Morse of Oak Ridge Arabians in Illinois
Presented perfectly by David Boggs and Team Midwest of Scottsdale Arizona
When I took my co-worker and longtime friend Theresa Cardamone to see *Wieza Mocy today at David's – she simply burst into tears when the mare came into view. When I told Kris LaCroix that that happened to Theresa she simply said, "I understand", as the same thing happened to Kris a year ago. Ditto for judge Shannon Armstrong as well.
*Wieza Mocy will stop in Paris prior to arriving back home in Poland after spending two years in America. After a string of Gold Championships rendering her undefeated in North America, that is. For *Wizja herself to be outdone by her great-granddaughter almost 40 years later should be an impossible feat. This just reminds us all of who and what we are dealing with.
Thank you to photographer Riyan Rivero.
Jeff Wallace for AHT Everywhere