Arabian Horse Times and Jeff Wallace World Travels of 2015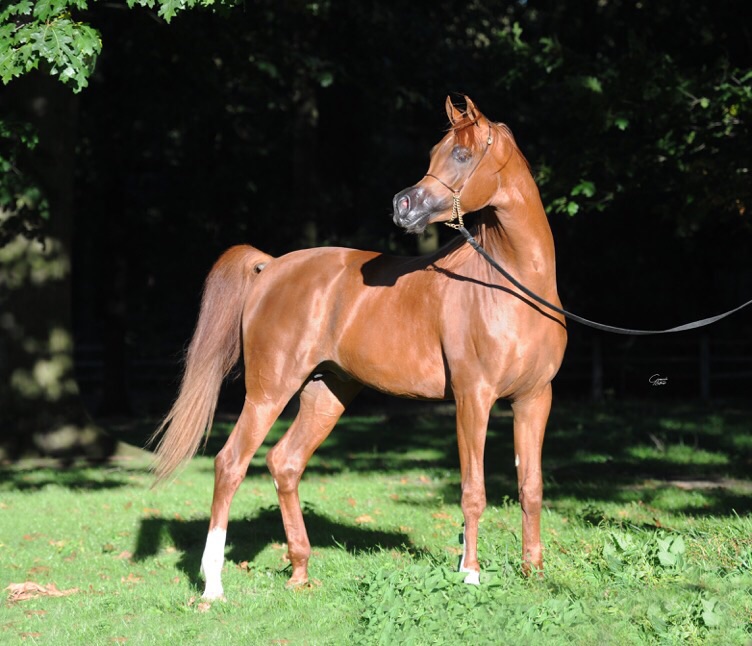 Aj Mardan
(Vervaldee by Versace to *Mirage and Felicia RLC by Shael Dream Desert to Nazeer)
Young Chestnut Stallion – Bred and Owned by Sheikh Ammar and Ajman Horses
Impeccably managed by Frank Spoenle Show Training in Germany for the Ajman Stud
As a young and already quite successful breeding stallion, who carries no lines to either WH Justice or Marwan Al Shaqab, you can only imagine his value to a breeding shed filled with beautiful daughters of both. Surely you can after seeing Gold Champion Colt Aj Azzam and a few other jewels, by now.
Interestingly enough, as Lenita Perroy did with her beloved Ali Jamaal and the mares of Meia Lua, Sheikh Ammar prefers to use the services of Mardan only for the Ajman mare collection. So just as there are Prada Boutiques – now there is a Mardan Boutique – unfolding beautifully I might add.
Thank you to photographer Elisa Grassi.
Jeff Wallace for The Efforts of Good Breeding and for AHT of course!