Arabian Horse Times and Jeff Wallace World Travels of 2015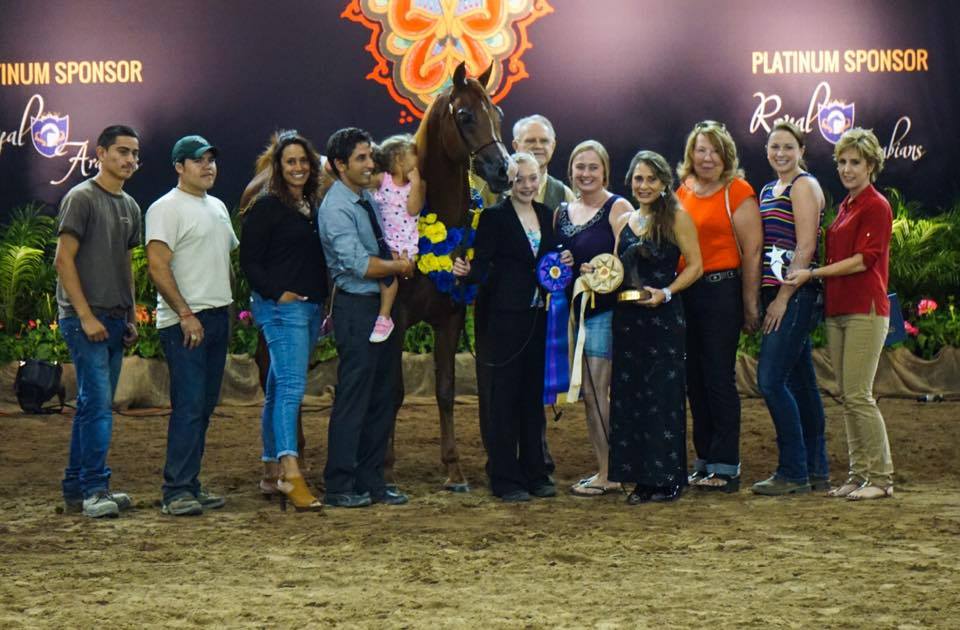 Lady Fadora PA
(Cavalli to Versace to Patron by Aswan x Fadila PCF by Magnum Chall HVP to Patron by Aswan then to *Aladdinn twice and Fire Wind by *Bask++)
chestnut mare – foaled in 2012
Bred and Owned by Terri and Dean Wikel of Pegasus Arabians
This beautiful homebred mare was not only Reserve in Open Mares behind the eventual Arabian Breeder Finals Champion Mare *Perfirka, this month with Ricardo Rivero, but also the Three Year Old Futurity AOTH Champion with her breeder Dean.
The Wikel's are responsible for breeding some important and beautiful Arabian horses for quite sometime now and it is astute breeders like this that are the backbone of the Arabian business in America.
Congratulations on your numerous top breeder awards here in Scottsdale but also earlier this year in Las Vegas – Well Done!
Jeff Wallace for AHT