Arabian Horse Times and Jeff Wallace World Travels of 2015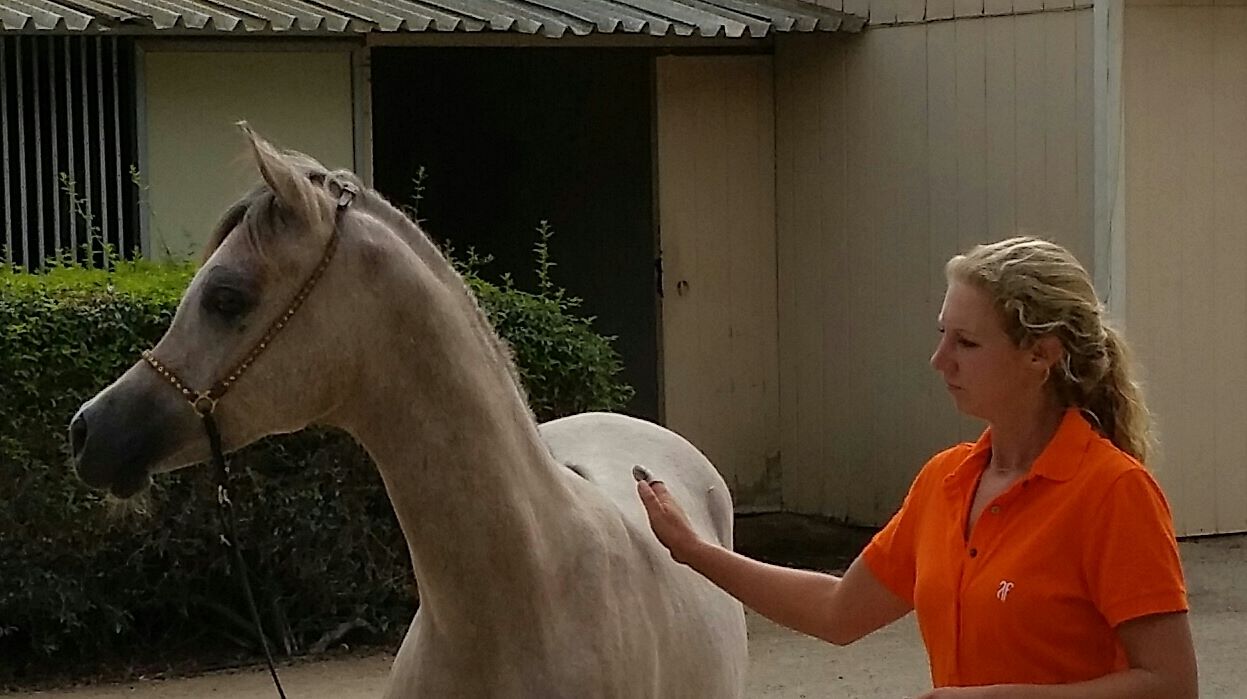 Jouriath Aljassimya
(WH Justice to *El Shaklan and Om El Soraya by Om El Bellissimo to *El Shaklan)
Bred and Owned by Aljassimya Farmfb
Grey filly – Born in 2015
A stunning, yet delicate, homebred filly at Aljassimya Farm in Santa Ynez California.
Jouriath is pictured with the also stunning Ashlee Alfreds during a presentation yesterday of several of Sheikh Jassim's unique and beautiful bloodstock.
Once again, we thank my phone camera. These two beauties can handle it – trust me.
Jeff Wallace for AHT