Arabian Horse Times and Jeff Wallace World Travels of 2015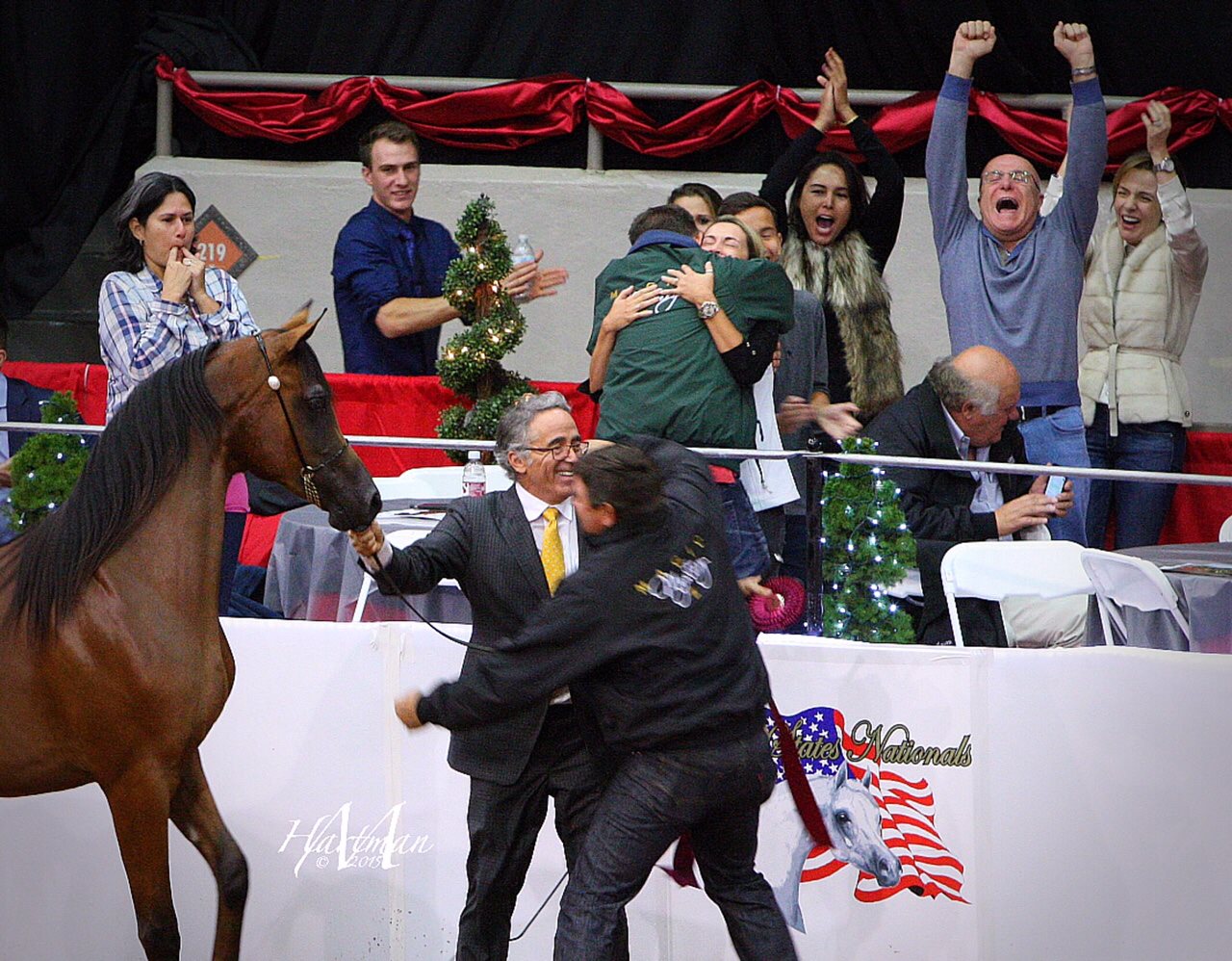 OFW Magic Wan
(Marwan AL Shaqab x Magna Prelude by Magnum Psyche to Bey Shah to *Bask to Abu Farwa) Bay Stallion – Born in 2007
Bred by Orrion Farms – Owned by Haras Sahara
Perfectly presented by Michael Byatt
2015 United States National Champion Stallion
Also the sire of a 2015 US National Champion son and daughter – posts to follow.
Once again, the tapestry woven unveils great people and great horses. The Mighty Marwan and The Mighty Magnum to the Boldness of Bey Shah and grandsire *Bask – while coupled with the efforts of Tara Boresek, Fernando and Joaquin De Santibañes, Jerry Meade and Mrs Dolly Orr of OFW fame. All very deserved nods.
Now enter "Team Salim" – A "Mighty Machine" and of course Mario Zerlotti of Zerlotti Genetics and the winning picture is complete. Just look at it captured here so perfectly by Mike Hartman – we thank him.
Jeff Wallace for AHT