Arabian Horse Times and Jeff Wallace World Travels of 2015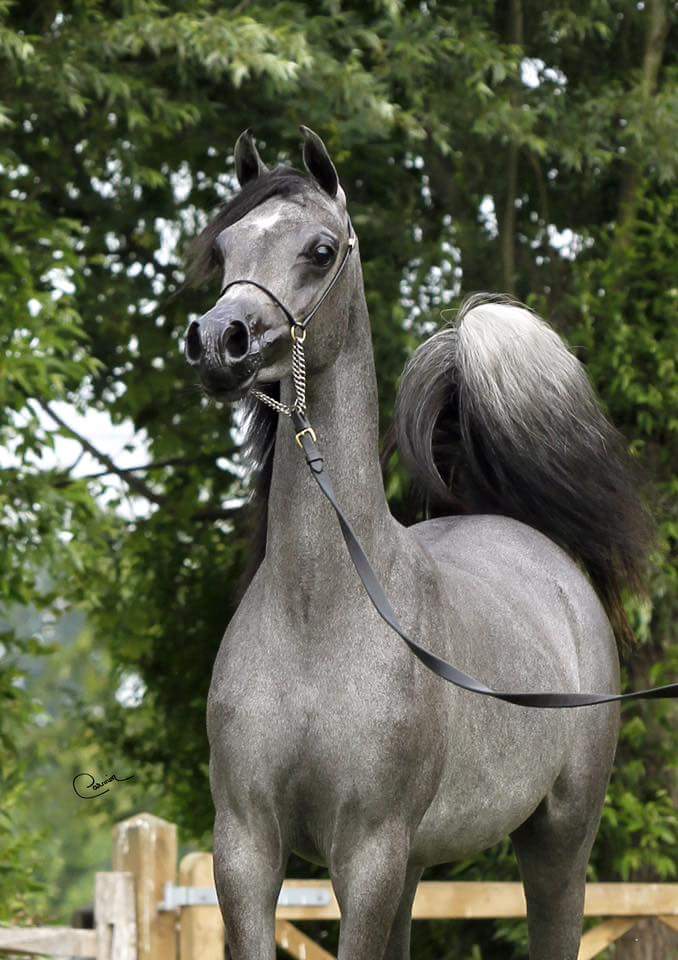 M.M. Niyama
(WH Justice to Aswan, *Morafic and *Ansata Ibn Halima x Nautis El Perseus by Perseus El Jamaal – and to *Morafic many times over)
Grey filly – Born in 2014
Bred and Owned by Mario Matt Arabians
Beautifully presented by Tom Schoukens
Yet another gorgeous and young example of the artwork created by several branches of the Nazeer sire line when blended in the most perfect way.
Mario Matt continues to bring us, on a global level, near-perfect breed type, over and over again. Focused success hard at work.
Thank you to Carina.
Jeff Wallace for AHT Abroad